This is Rock Blotter, our barely-weekly column on cool-as-fuck local bands. Want to see your lousy, lo-fi garage act featured here? Send us info and shit to [email protected] and click here for past entries.
Gauzy textures and ghastly vocals abound on Citrus Clouds' debut full-length, Imagination, the followup to their In Time I Am EP . The Phoenix trio channel that delicious nu-gaze feel—think Tamaryn or Ringo Deathstarr—that's been popular lately, but CC bring a distinct AZ vibe to their dream pop. They call it 'desertgaze,' which to them means 'being able to create your own world to escape the depressing heat.'
It's not just obvious tracks like 'Sun In My Eyes' or 'Monsoon Daze'—there's something about even the reference to palm trees on 'Shapes and Things' or the blinding sun on 'It's You That I Find' that reminds you of Phoenix. This music is excellent for when you eat so much of a weed brownie and it's 111º outside, so you just languish on the floor in front of the swamp cooler and let vibes like 'Be Eternal' wash over you, keeping you from getting depressed by it all.
'We love Phoenix cuz we were born and raised here,' bassist Stacie Huttleson says. 'Our hearts are in Maryvale.'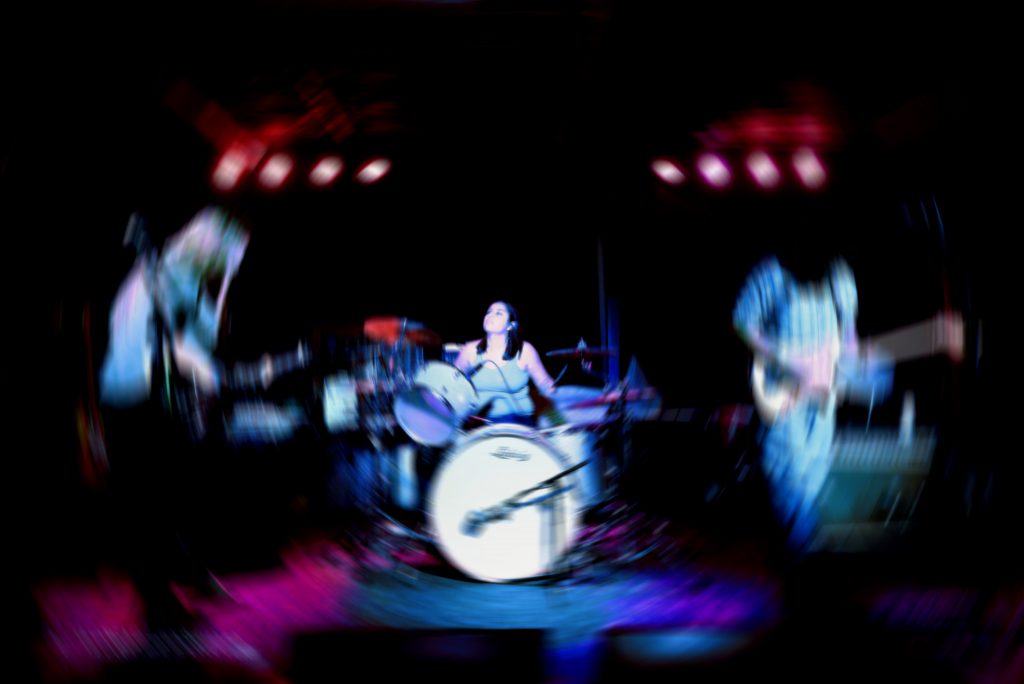 Photo Credit: Michael Landskroner
But the band, which started in 2014, is eager to get on the road. 'We just recorded and are currently mixing our new EP called UltraSound, will be coming out later this summer,' Huttleson says. 'We are ecstatic to say we are also planning a tour this fall with Death Valley Ralley from Virginia. We will be traveling through California, Oregon, Washington, and Nevada!'
Citrus Clouds is Huttleston (bass, vocals), Erick Pineda (guitar, vocals) and Angelica Pedrego (drums). Imagnation was recorded at Audio Confusion. Wow, here's their Facechoke page. Go like them.
---
For more Phoenix coverage that doesn't suck, follow PHX SUX on Suckbook and that tweety website for Twits.
Read more from PHX SUX: