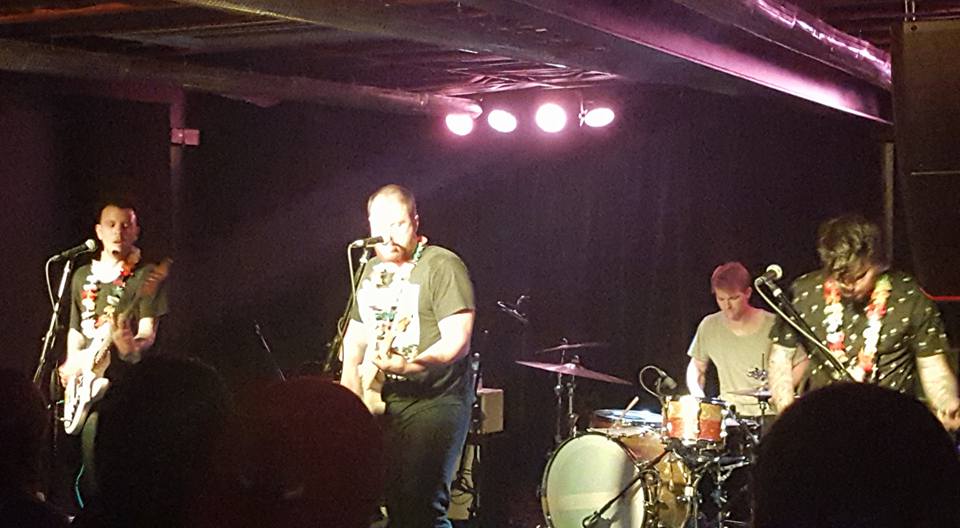 Mrs. Magician // All photos by the Garyn Klasek.
When most people think of alternative rock, they think of it's heyday of popularity through grunge and britpop. Although there's still a connection to the mainstream, much of alternative now evokes us back to the post-punk of the eighties underground. In the case of San Diego's Mrs. Magician, they seem to throw back to the energy and methods of underground alternative bordering on post-punk while still being able to pull crowds in. Earlier this year, they were gracing festival stages, even locally, like Viva PHX. This time, they headlined their own show at the local reincarnated staple for alternative and punk previously known as The Mason Jar, now called Rebel Lounge.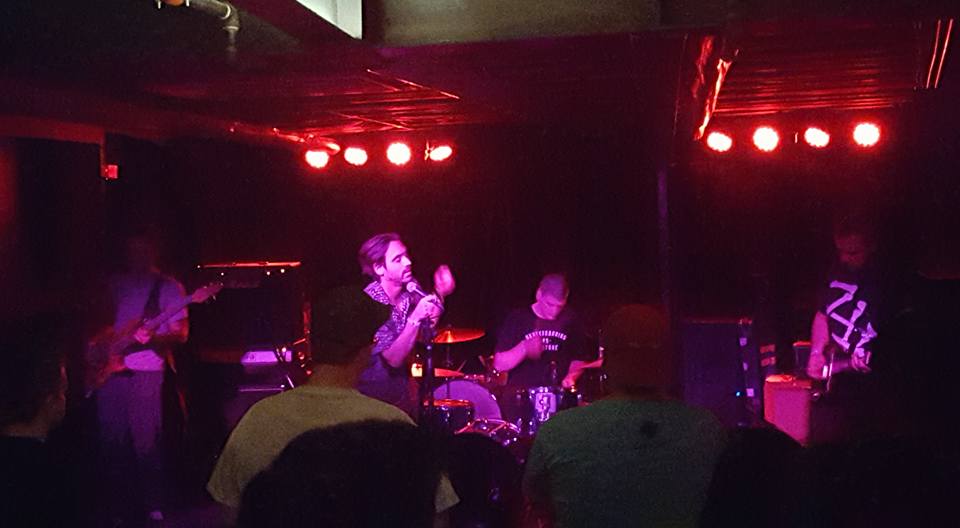 Sleep Money
Sleep Money kicked the show off with their brooding, gloomy gothic post-punk. These local cats were great to catch with their fresh take on punk and alternative. When guitarist Joshua Rodriguez wasn't shredding the fuck out, he was laying down some incredible melodies. Not surprisingly, Rodriguez works with local promoters Select, who take on some of the valley's great underground shows, and also happens to put out some of that great music. Also keeping the energy up while rockin' out was drummer Roger Calamaio of Gay Kiss and My Mind fame, putting his punk and hardcore capabilities to good use as well as balancing his volume with the rest of the band. Vocalist Adam Lovejoy also demonstrated his skill with his droning bass vocals while throwing screams into the mix. Of course, the lower level vocals work fantastically in a band like this but it did feel like their songs could have used a bit more screaming. Regardless, they were one of the best bands on the show and it wouldn't be surprising to see Sleep Money really blow up.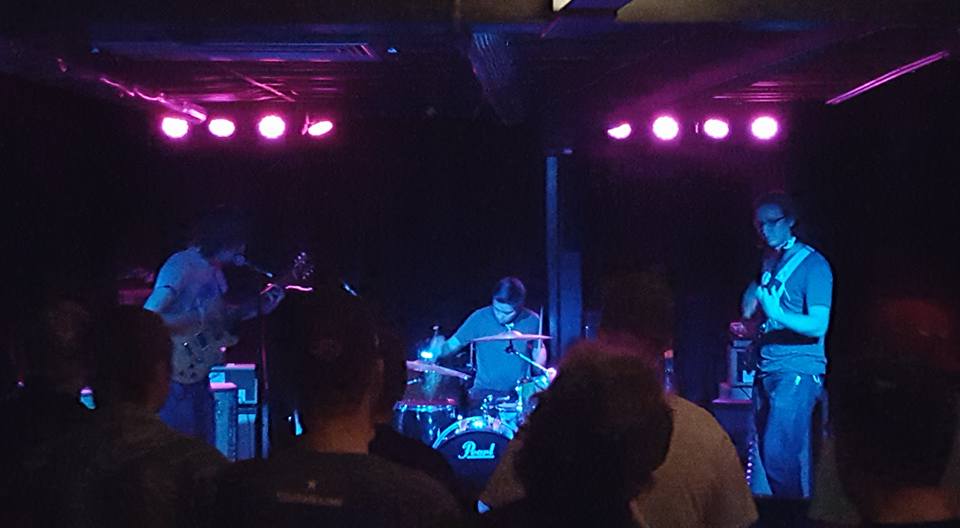 Dent
Up next was Dent, a grungy psychedelic spacey indie pop band. They fit very well on this more energetic kind of an alternative show. Standing out was guitarist Josh John, with his extremely melodic playing. But it wasn't all spacey psychedelic melodies that he was pushing but grungy riffs, too. Drummer Bryan Ohkura works really well as a driving force for the band. While he can rock the hell out when needed, Ohkura can pull back and focus on his eclectic skills, too. Keeping up with John on the melodic level as well as darker grunge atmosphere was bassist Jeff Taylor. Interestingly, he works as a promoter with Psyko Steve, who also brings in some killer shows, and it seems like Taylor could certainly get his amazing project on even more great shows down the road. Dent is definitely a talented band to look out for in the valley.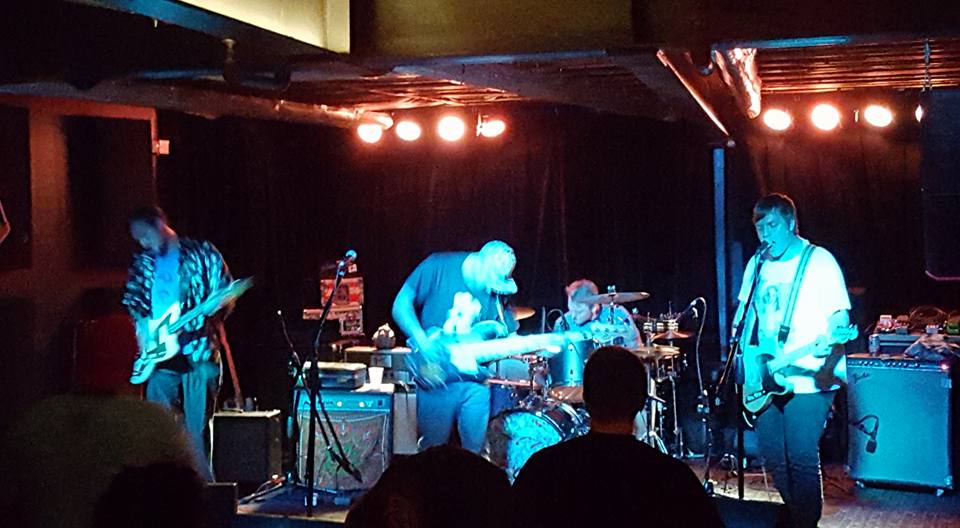 Snake! Snake! Snakes!
Warming up the stage for the headliner was gritty garage punk rockers Snake! Snake! Snakes! This band has really established themselves over the years for doing what they're good at: rockin' the fuck out. Busting out some bleak, grungy guitar playing was frontman and rhythm guitarist Jonathan Messenger. While he excels at these dreary tones, Messenger writes lyrics that are equally dark and depressing, conveyed fantastically with almost carefree ease bordering on, if not trouncing into, chaotic craze. Drummer David Cooper carries the band well from song to song. He shows the graceful ability to soothingly push his project while, with a moment's notice, Cooper can turbulently bring the rage. Dropping some killer lead guitar was Dan Tripp, known for fronting the band Field Tripp. He brought some sweet psychedelic melodies to the table while Tripp also exceeds at playing with ferocious vigor. If you haven't had the chance to check these guys out, Tres Snakes is totally worth your while.
Mrs. Magician
Mrs. Magician closed out the show with their brand of alternative garage pop post-punk rock. This is the kind of frenetic band that deserves attention. Paving the ethereal pathway is vocalist and rhythm guitarist Jacob Turnbloom. While maintaining a light poppy air on guitar yet able to fiercely jolt crowds,Turnbloom has honey in his voice. Bassist Jordan Clark delicately and smoothly bumps out a sweet bassline—he practically makes listeners feel like they're gingerly hovering, Clark still manages to really pop. Spurring the band on is drummer Cory Stier. Not only does he provoke the band in a boisterous way but Stier enchants by way of his graceful talents and frantic attacks. Lead guitarist Thomas Garcia as well manages to astound with his performance. Transcending at this, Garcia gloriously shines with his surfy melodies. It doubtlessly appears that the only way for Mrs. Magician is up as they persistently linger in our ears, minds and hearts.
---
For more Phoenix coverage that doesn't suck, follow PHX SUX on Suckbook.