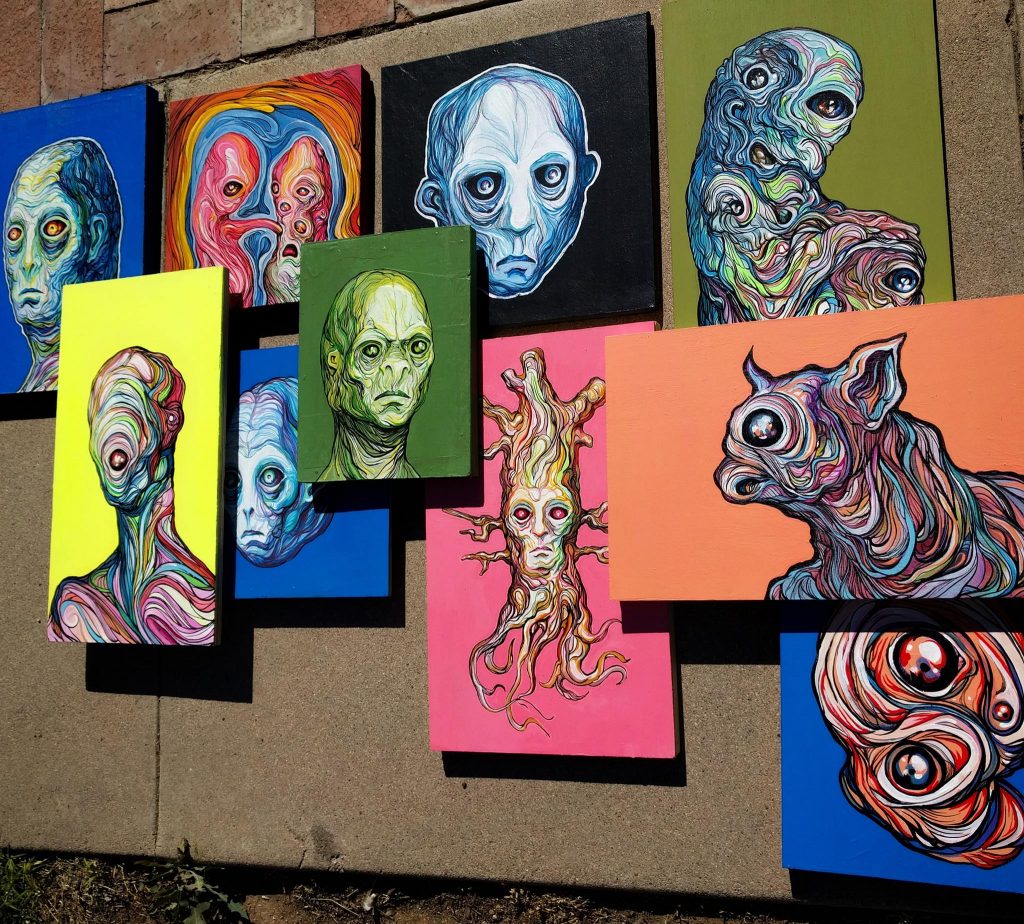 James B. Hunt, Phoenix painter and arguably the godfather of the modern art hunt, has a solo show this fall in a gallery nearly 3,000 miles away. But he doesn't want to send his new work off before giving Phoenix a peek at it.
"I'm boxing it up and sending it off the final week of June," he says. "My birthday's on the seventeenth of that month, and it falls on a Saturday. Feels like the perfect night for a show."
His solo exhibition, Tetradiagon: New Paintings by NXOEED, is up through September and October in the Arno Maris Gallery at Westfield State University, in Westfield, MA. There will be a corresponding art hunt, as he's known to do for his solo shows. Paintings and prints will be strewn about Westfield's campus the week of the event. ButSeptember is a long way away, and he won't be getting what's left of his work back until the end of the year.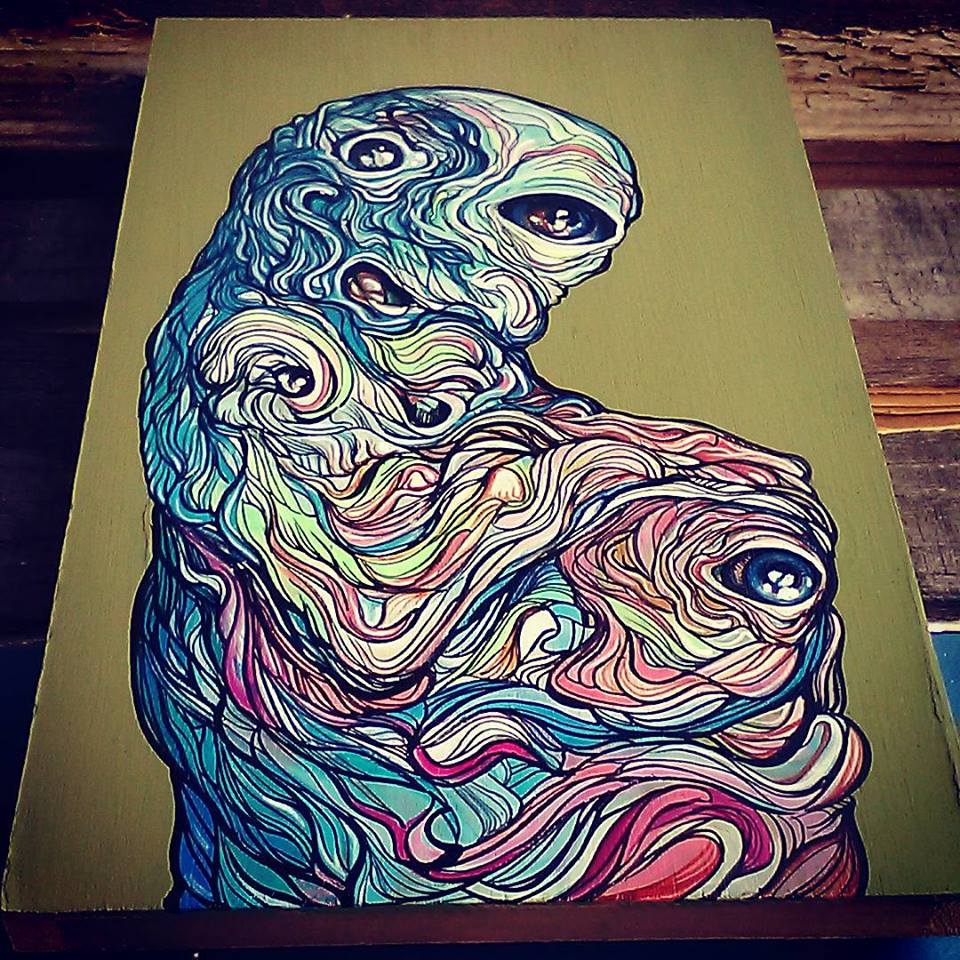 "I'd like to have one night where friends and acquaintances get to see it and tell me what they think. I'm working day and night on this series and I won't be seeing it again for a while."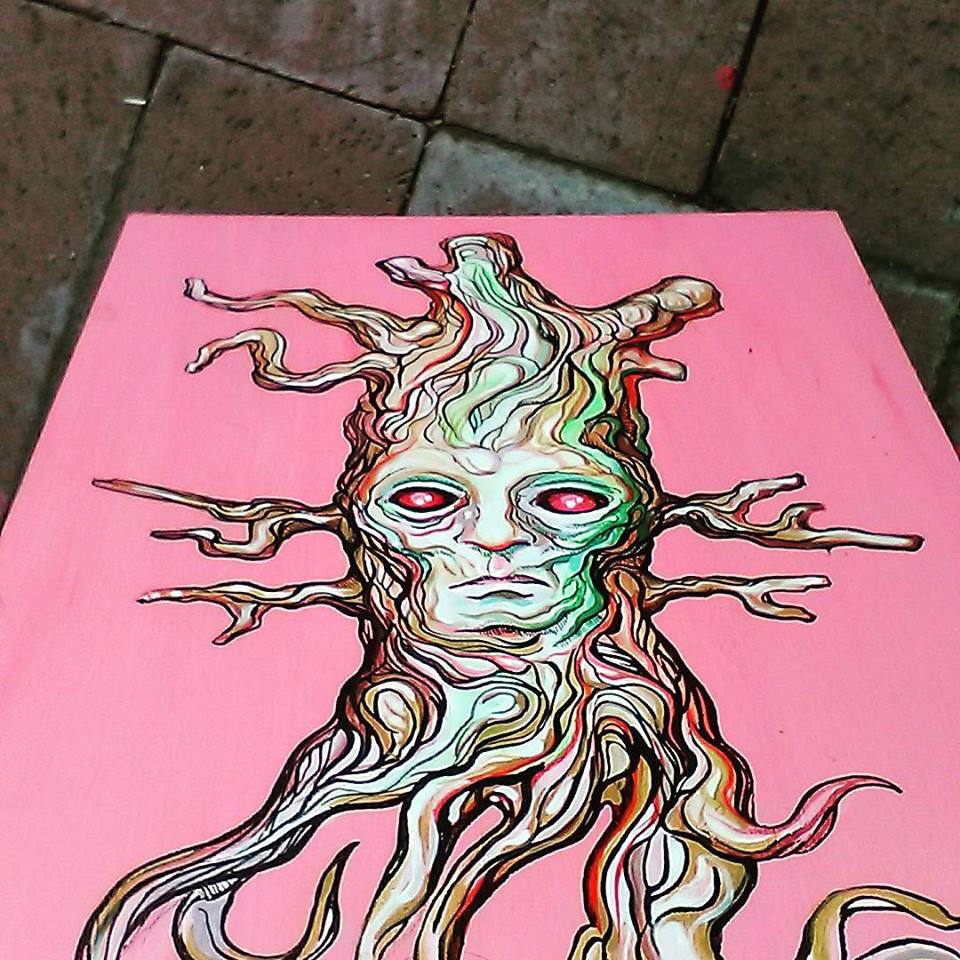 That's where you come in. Hunt doesn't know of any gallery or alternative space that might take a show like this on such short notice. "There's basically nothing in it for anybody.", he says. "I don't have any money, I can't sell any of the paintings, and we're basically a month away from the date I want for the night. It's like asking you to let me hit you in the face with a hammer a bunch of times."
So if you'd like to be hit in the face with a hammer, so to speak, and you've got four empty walls for the night of June 17, you can contact Hunt directly at [email protected] and let him know you're available. Maybe send him a photo of a horse or your furry fan fiction while you're at it.
"We'll do this thing in an alley if we have to.", he says. "I've done it before, but I'm pretty sick of putting art in alleys. I've been doing it for decades at this point, and they rarely smell very nice."
---
For more Phoenix coverage that doesn't suck, follow PHX SUX on Suckbook and that tweety website for Twits.
Read more from PHX SUX: