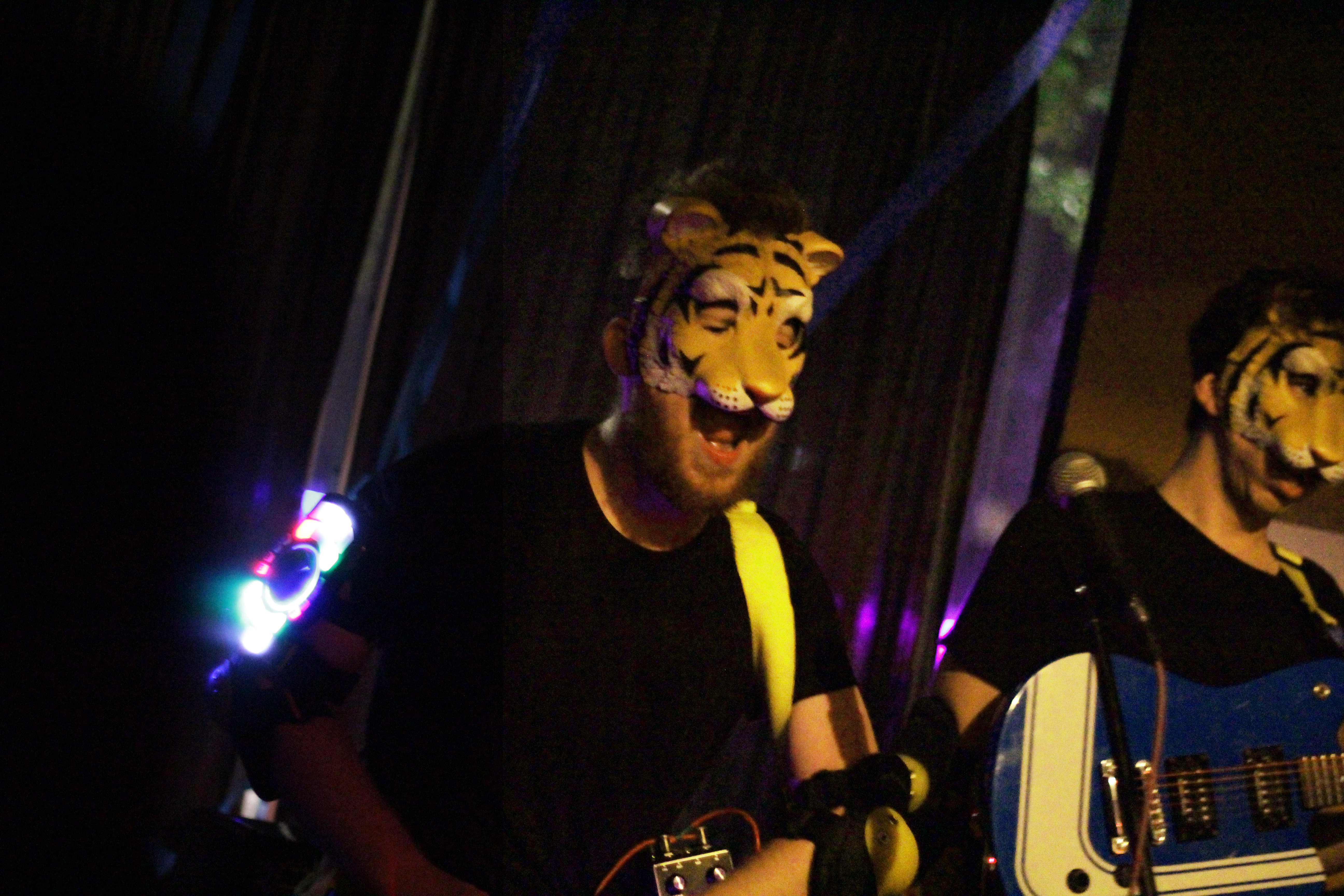 Man-Cat. All photos by author.
So a lot of great bands played at Trunk Space on Friday, one of the last shows before the venue closes. There was Andy Warpigs, Man-Cat, Lei, Tehe, Man Hands, Playboy Manbaby and Slow Moses. Lots of 'man' bands, which is humorous to me. It was a gorgeous night and lots of fun, so even though we only saw three of the seven bands, we hope there will be more events like this.

The cops showed up at one point because Man-Cat did some weird thing with a radio before their set. Then, the power very briefly went out during their set, which just made their weird set even more weird. Wooden, er, I mean Slow Moses' new sound is so delicious. Seriously the highlight of the night for me. And that's saying something given the sweaty, crunching moshing that took part as Playboy Manbaby closed the night.
Here's a video of the carnage.