Arizona's largest pop culture convention, Phoenix Comicon, is this weekend. Nerds around the city are preparing their costumes, bodies, and minds, for one of the (literal) hottest conventions on the West coast. For some, Comicon can be overwhelming, but our writer and long time attendee/cosplayer Ris Marek has you covered with this guide to surviving Phoenix Comicon.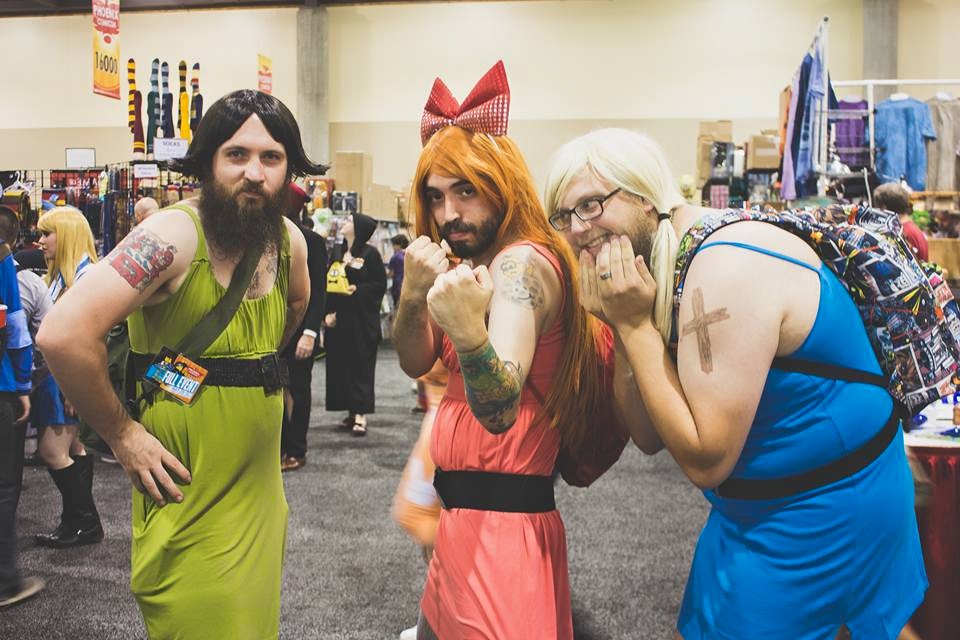 Arriving & Badges
If you think parking in Downtown Phoenix is hard to begin with, welcome to the hell that is Downtown Phoenix during Comicon. Streets are blocked, a free parking meter is a lost fantasy, and you're gonna have to walk outside one way or another.
Driving there: Luckily, there are a few good garages surrounding the convention center, my personal go-to's when commuting to the convention are:
Talking Stick Arena Parking Garage (Jefferson & 3rd St.)

Chase Bank Parking Garage (Monroe & Central)
PHXCC is even offering discounts at certain lots, you can view here: https://phoenixcomicon.com/info/parking/
Using public transit: Live in Tempe, Mesa, or Glendale? Don't drive, or feel like paying parking prices? Try the light rail! It's air conditioned, and fast enough. Recommend traveling with friends; if you're cosplaying, bring a bag to change into when you arrive at the convention (while it's a fun conversation topic with the normies going to the D-Backs game, it's a hassle taking public transit in costume).
*Be sure to account for departure times as well if you are taking the rail home. Check schedule here: http://www.valleymetro.org/getting_on_board/hours_mlr
Uber/Lyft: You might as well park your car at a garage anyway – prices from Tempe/Mesa/Glendale are about $15-25.
Getting there is half the battle, next is picking up your badge.
Try to show up as early as you can Thursday, whether you're staying at a hotel or commuting. This is the best time to avoid the crowds, and is a great use of time to check out and get familiar with the vendor hall and convention center. Even if you're only planning on visiting for single days, rule of thumb: the earlier, the better.
Cosplaying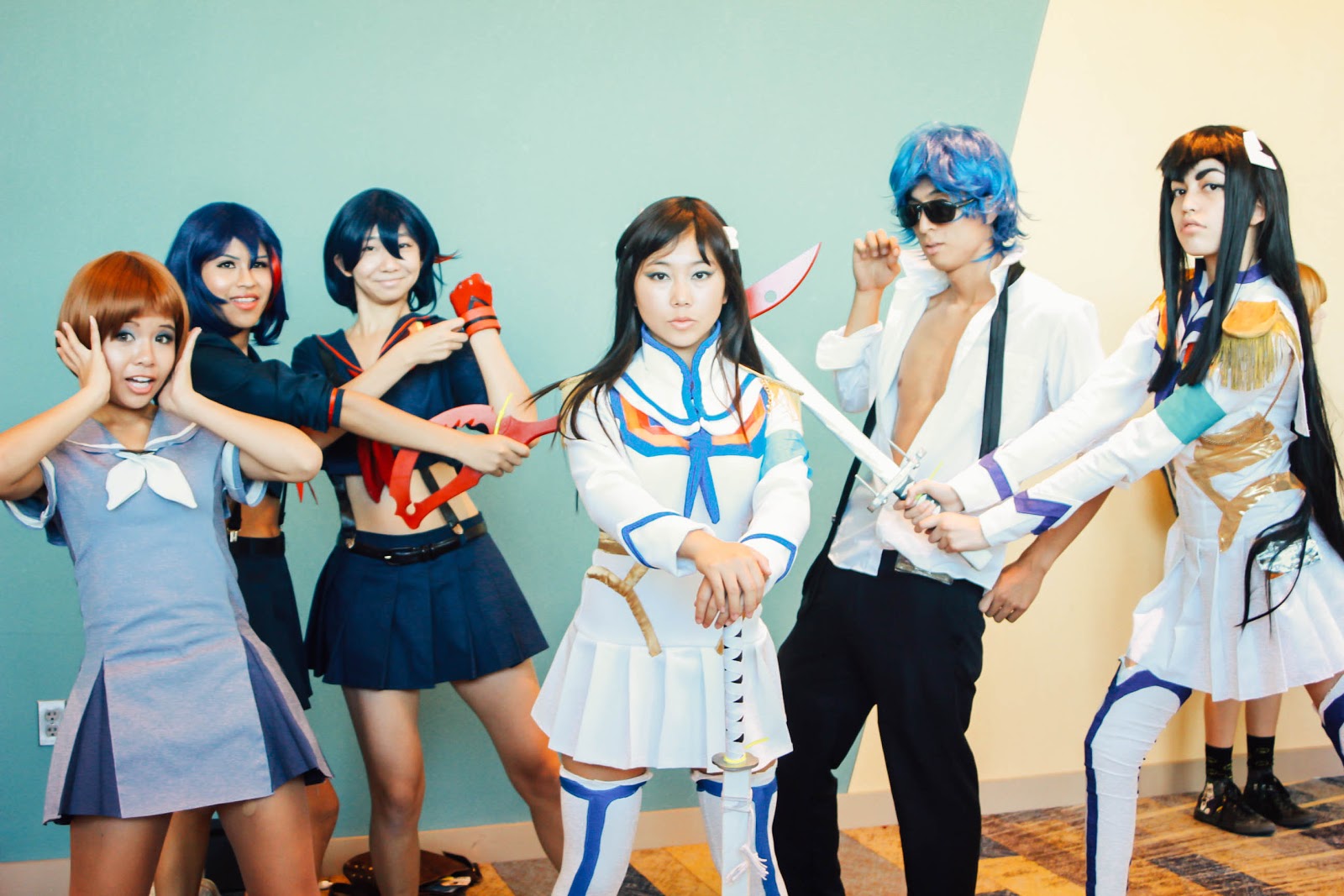 The reality of cosplaying at PHXCC: It's gonna be hot. Your props and shoes can (and will) melt from the smoldering ground that is the sidewalk. You're probably gonna be miserable, so stay inside as much as possible. Take indoor routes, such as the Sky Bridge connecting the North building to the West, and the West building's escalator that connects to the vendor hall.
Pro Tips: Come prepared. Bring costume first aid kits (needle and thread, hot glue, etc), brushes for wigs, and a possible change of clothes (in a designated mule bag – cosplay boyfriends know just what I'm talking about).
Events & Panels
It's all about the planning. I highly recommend downloading the new and improved Phoenix Comicon app (on both the iTunes & Google Play store). You can view all programming and add it to your schedule with an option for notifications prior to each event. Your next best option would be to grab a programming guide, and carry it with you. Circle or highlight which events you're most interested in.
Pro Tips:
Don't be afraid to leave the vendor hall and visit panels!

Don't be afraid to jump between panels if you aren't feeling one (respectfully/quietly leave)

Don't miss out on night time programming – Most night time programming is 18+ and are some of the best panels I've ever attended. Night programs also include shows and entertainment that you can view here: https://phoenixcomicon.com/phxccevents/
Food
While the convention's food court is convenient, it's usually (always) crowded and overpriced.
Pro tips: Most of us have survived and had our fair share of hotel coffee pot ramen, but it's best to get a good breakfast, or munch on snacks throughout the day (fruit, nuts, granola bars, etc). Eat before or pack a snack, and though it goes without saying, BRING A WATER BOTTLE.
Dining out & Drinking: If you are planning on it (I recommend after the sun goes down), try some of the local restaurants, cafes, and bars. Most easy walking distance from the hotels and convention center. Google is your friend, but it If you're feeling lazy we've made a list of swanky places recommended by myself and other long time PHXCC attendees:
Be Coffee (coffee & breakfast)
Cartel (coffee & morning pastries)
Cobra Arcade Bar (drinks)
The Counter (lunch & dinner)
Cornish Pasty (dinner & drinks)
The Dressing Room (lunch & dinner
Downtown Pizza Bar (lunch)
Hanny's (drinks & dinner)
Mi Amigo's (lunch & dinner + happy hour)
Phoenix Comicon even has a page with discounts and specials at surrounding restaurants (https://phoenixcomicon.com/special-eats/)
Taking Photos
Whether you're a cosplay photographer or snappin' a pic of your favorite character with your phone – Be courteous. Always ask. Don't block the walkways or disrupt the flow of traffic. Lastly, don't be shy!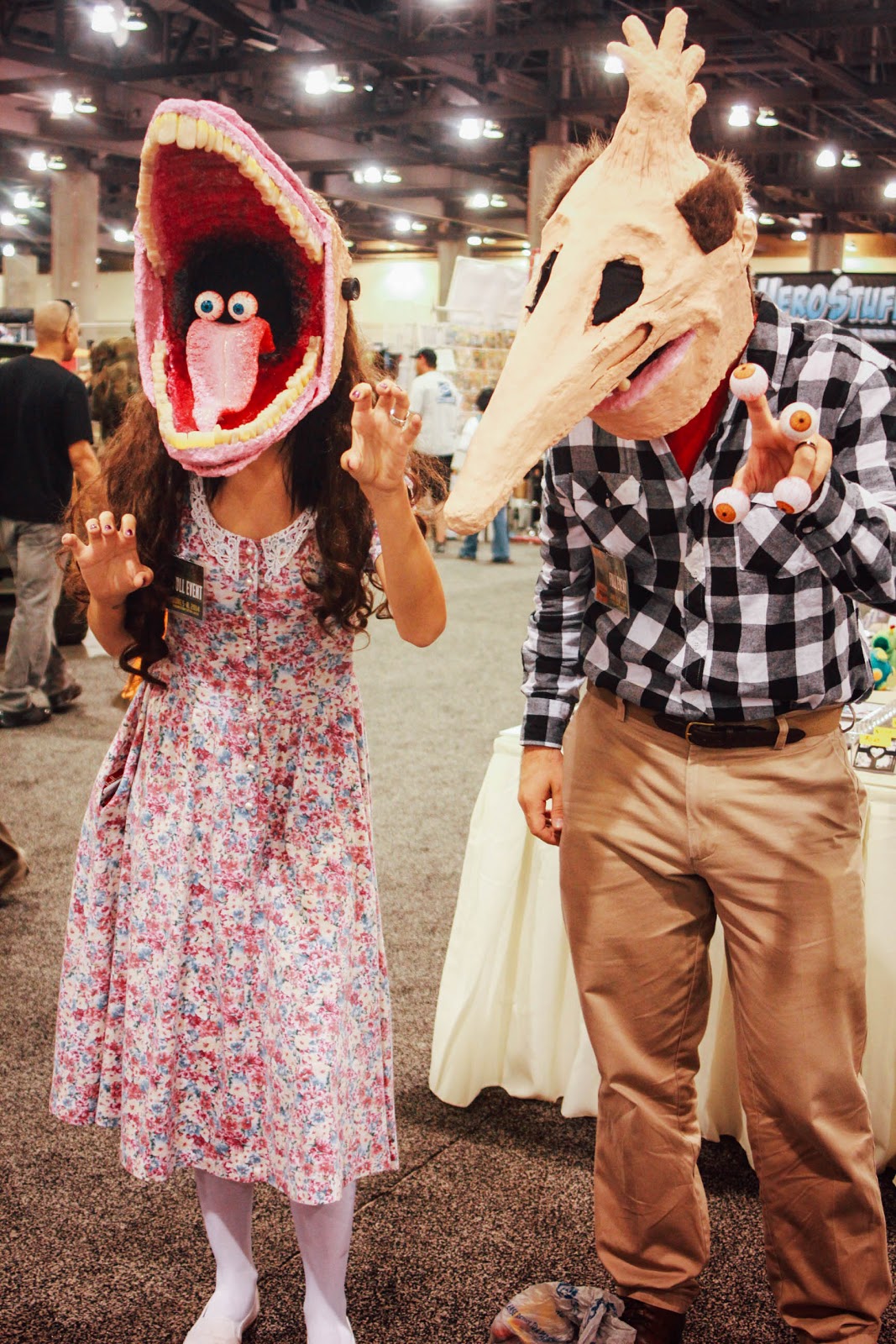 Pro Tips: Venture that vendor hall! You can capture some great photographs of the convention in motion with cosplayers, vendors, and attendees about.
Great locations for photographing subjects:
Upper level of North building above food court (glass, lots of natural light)

Upper level of West Building -reach by escalators on first floor, or skybridge on the third (blank walls, stairs, glass, out of the way and great for setting up lights)

Parking garages at night (grungy, creepy)

Alleyways by Valley Bar and the Renaissance
Vendor Hall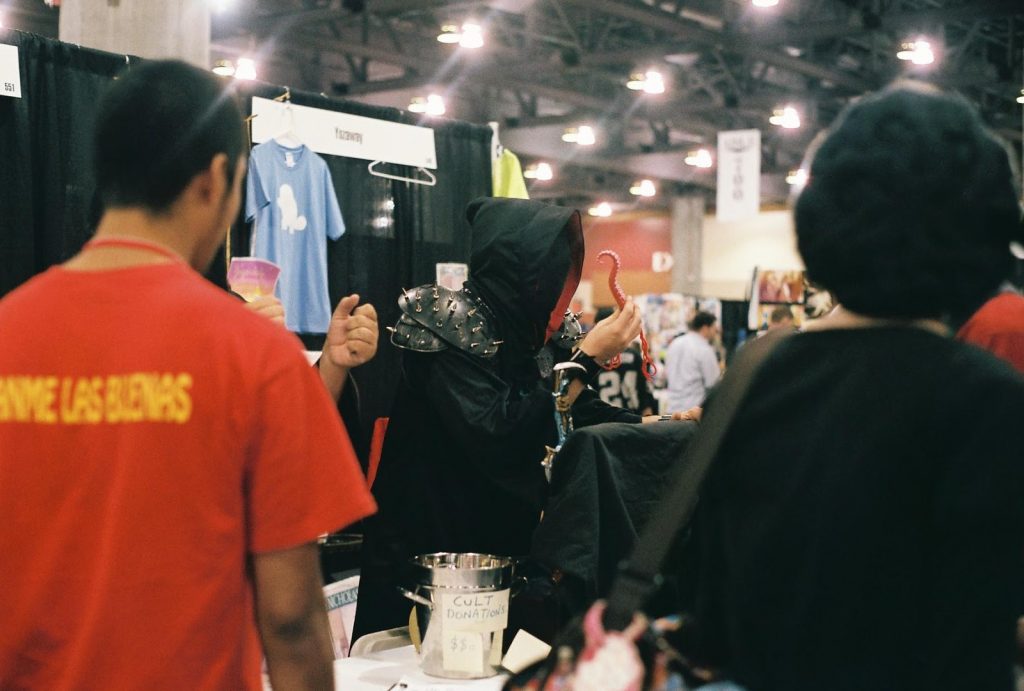 You can find exhibitors and artists across the vendor hall from corner to corner. This year Phoenix Comicon is also featuring a few vendors on the third level of the North building in the Hall of Heroes. Check in on the app to view all artists and exhibitors and where they are located.
Spend a few hours or a day (if you have a full weekend, Thursday) venturing to get a feel for it and browse. For your next visit, have a game plan to get in and out with the things you want. It's smart to bring a large bag and or poster holder (round cardboard cylinder) if possible – Not all vendors and artists have bags, but some do! The WeLoveFine booth gives away huge totes with every purchase, and some artist sell poster containers.
Lastly, be prepared for crowds! The vendor hall is always bustling.
The best times to avoid crowds:
Anytime Thursday

Towards closing (hour prior minimum) Friday & Saturday

Open or towards closing Sunday
Words of advice from Other Attendee Veterans:
"Drink. Water." – Marissa Rohr
"Shower. Water. Snacks. Be courteous, but don't let people push you around" – Juan Rivera Jr.
"The gaming rooms are a good place to get away from the loud con floor, but remember, all good things come with a cost. It starts smelling like pata (feet) pretty quick." – Raul Loza
"Keep track of time, be respectful to con staff, read con guidelines, always ask for someones photo" – Skye Sieg
"MAKE SURE YOUR PHONE IS ALWAYS CHARGED AND YOU BRING A CHARGER" – Miyrea Anders
Words of advice from Other Cosplay Veterans:
"I tend to travel to the second floor if I'm feeling overwhelmed! And I ALWAYS bring ibuprofen and granola bars" – Alex Akemi
"Stay inside as much as you can, that heat a'int worth it" – Tashi Tsoni
"SEAL YOUR BODY PAINT" – Christina Swanson
"Wearing heels? Bring a pair of comfortable shoes to change into later for walking" – Ian Masterson
Ris Marek is a portrait and documentary photographer raised and residing in PHX, AZ. Here's her website.
---
For more Phoenix coverage that doesn't suck, follow PHX SUX on Suckbook and that tweety website for Twits.