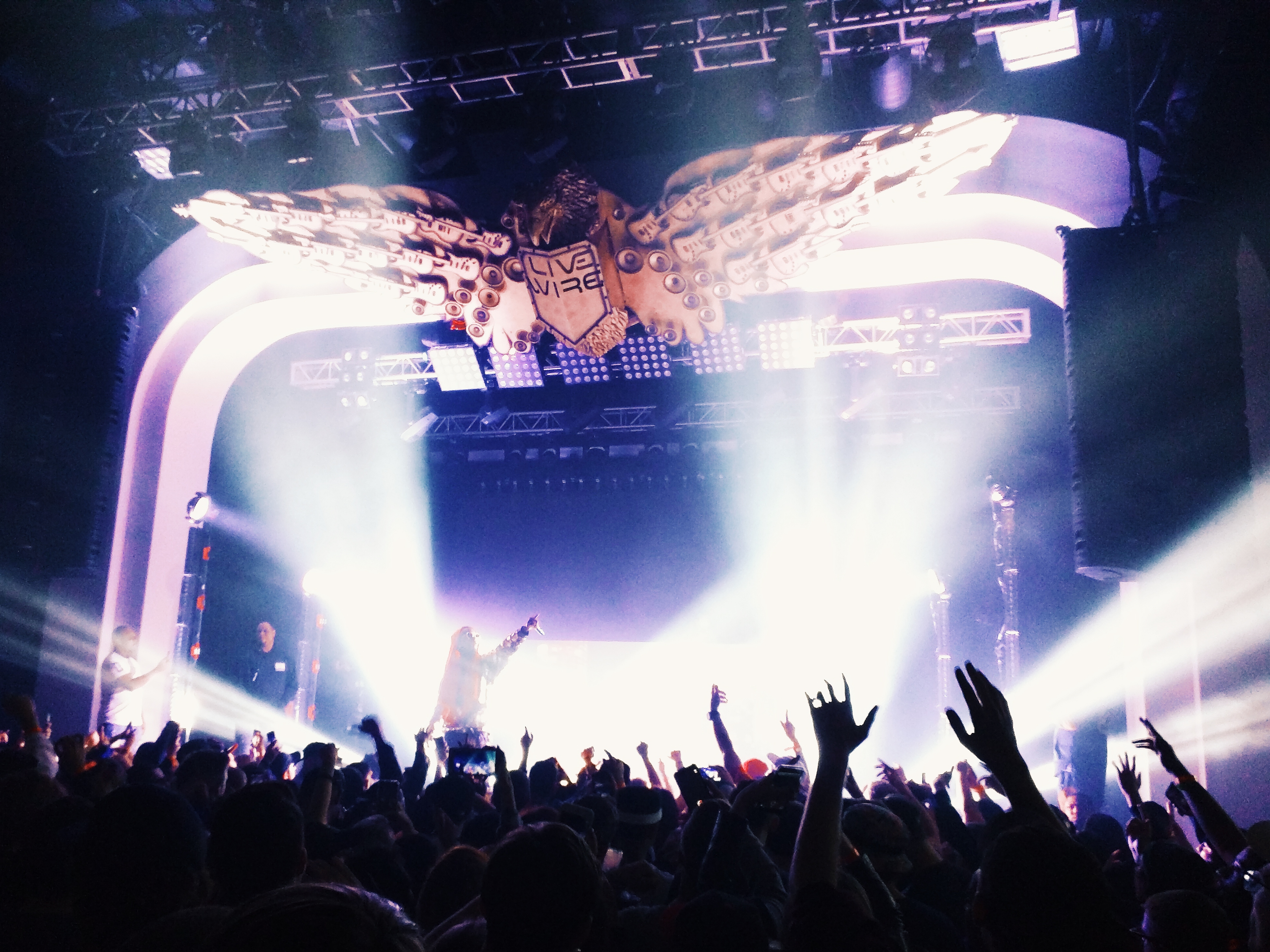 "20 years in and I still win," boasts Memphis' very own rap god Juicy J in his 2011 record with common collaborator, Wiz Khalifa, entitled, "Errday". Tonight is the opening night of "Rubba Band Busniness: The Tour"  at Livewire in Scottsdale, AZ. It's creeping on 1am and "The Juiceman" is on stage rapping those words, yet he's actually 4 years away from being 30 years in the game of Hip Hop. I never heard anyone say that Juicy J was in their top five list, but the man probably should be. Jumping into the rap game head first at 16 years old in a city that was neither L.A. or New York was almost unheard of in 1991, but the man did it and hasn't stopped his grind since. From winning an Academy Award to having a number one song with Katy Perry, "The Juice" just keeps flowing.
I walked into the venue at 10:20pm, and I could see Juicy J's older brother, Project Pat, sauntering back and forth across the stage in a rhythmic bob. The music pulsating from the speakers was that classic Three Six Mafia cadence, and it sounded exceptional in the venue. I've heard of acts such as Chromeo and Waka Flocka Flame playing this place, and now I knew why.
After Pat wrapped up his set, a gentleman in the VIP booth began making it rain dollar bills to the in-between set music. You could see the lighting getting re-set and the crowd beginning to get ready for Juicy J's tour mate Belly.
I had never heard of Belly before this show, and I kind of like that. To see a new major label artist at the beginning of their career without having any expectation is rare. It seemed like he had some problems with his mic at the beginning of his set, and after clearly missing his mark, he addressed the crowd (but I think it was directed to the sound people mostly) angrily about people trying to stop him from "doing this". After a reset, he got right into it with pure passion. I was impressed by his song writing right off the bat. He didn't use a backing track during his verses, and his beats were very hypnotic. Belly signed  to fellow Canadian crooner, The Weeknd's, XO label in 2015, and as he performed their song "Might Not", his label head's voice wafted over the crowd to set the mood.
With this being a week night, I began to overhear people in the crowd getting restless for Juicy J. Belly's set ended and I looked at the time. It was around 11. I already had confirmation that Juicy wasn't going on until 11:45am that night, so the wait began.
In-between the sets, the same guy in VIP started throwing more money into the crowd, which made me a firm believer that there isn't a better way to get people to stay past 1am than throwing money into the crowd. I had smoked a lot of weed that night, and I ate some weed candy once I got inside, so time flew by during this break for me.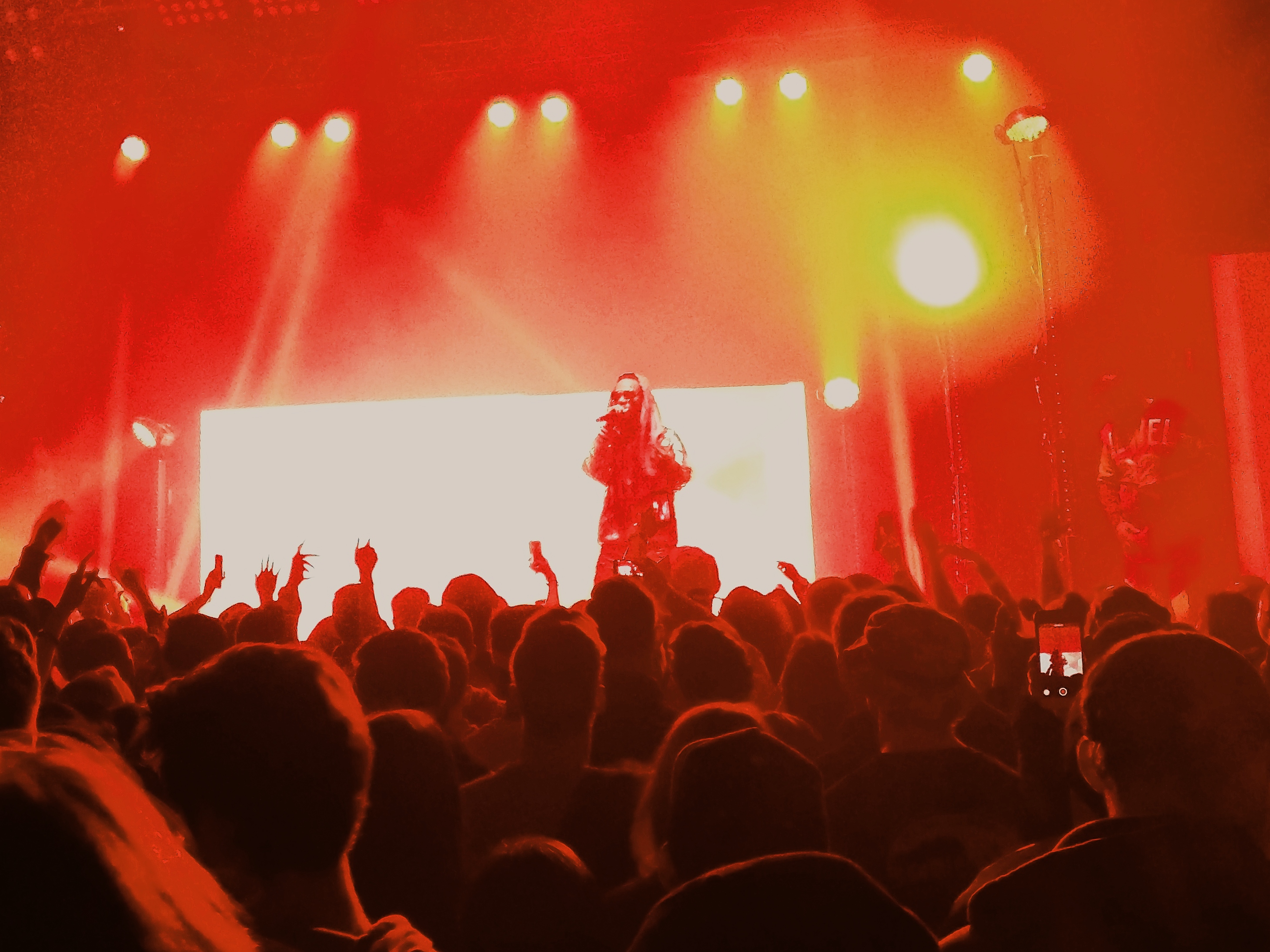 At 11:40am (5 minutes early), the lighting drops, and someone wearing a reflective hoodie with a red scarf over their head comes out and starts rapping. It's Juicy J! No hypeman, no backup dancers, just the man himself. He starts his set doing newer cuts (some of which I don't think the audience was familiar with), but whether the crowd was familiar with them or not, the room was filled with bobbing heads and Snapchat screens on auto record. He rarely addressed the crowd, and when he did, it was to talk about him being conflicted on whether to release a new Three Six Mafia album or another solo effort next. Mid-set, he reaches back into his old Three Six Mafia catalogue to perform classics "Slob On My Knob" "Stay Fly" "Sippin on Some Syrup" and many more which gave the crowd a surge in energy-fueled by nostalgia.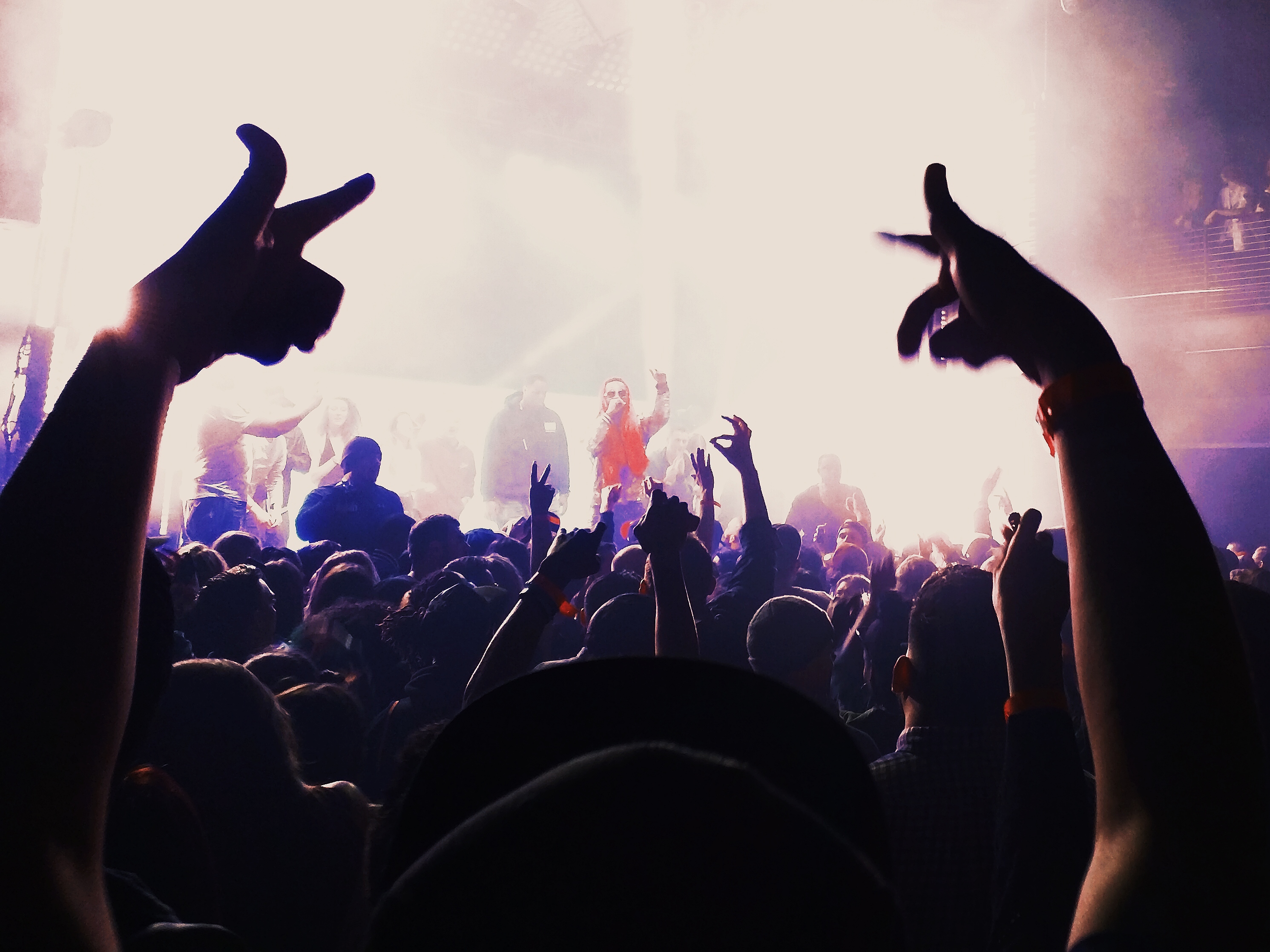 Juicy J seemed aloof for most of his set, constantly pacing back and forth, trying to remember words from what seems like hundreds of songs that he had recorded and released, but he truly engaged the audience on some personal cuts towards the end. I'm not sure if it was the fact that it was getting around 1am (or maybe it was the few times it appeared as if Juicy forgot he was doing a show and started randomly grabbing people's phones to Snapchat himself), but the crowd began to thin out towards the end. At that point, he was randomly choosing songs to do and he called out for one more.
I remember at one point in the evening Juicy J called out to the crowd to ask if we did Xanax, which made me believe the drugs had kicked in long ago by the time this last song came around. I couldn't help but think that this was only the first night of the tour. I left that night reflecting on a lot. Would another Three Six album come out? Does Juicy still A&R for Taylor Gang? With at least 30 more dates left to go on this tour it seems his only plan is to stay trippy.   
---
For more Phoenix coverage that doesn't suck, follow PHX SUX on Suckbook and that tweety website for Twits.
Read more from PHX SUX: