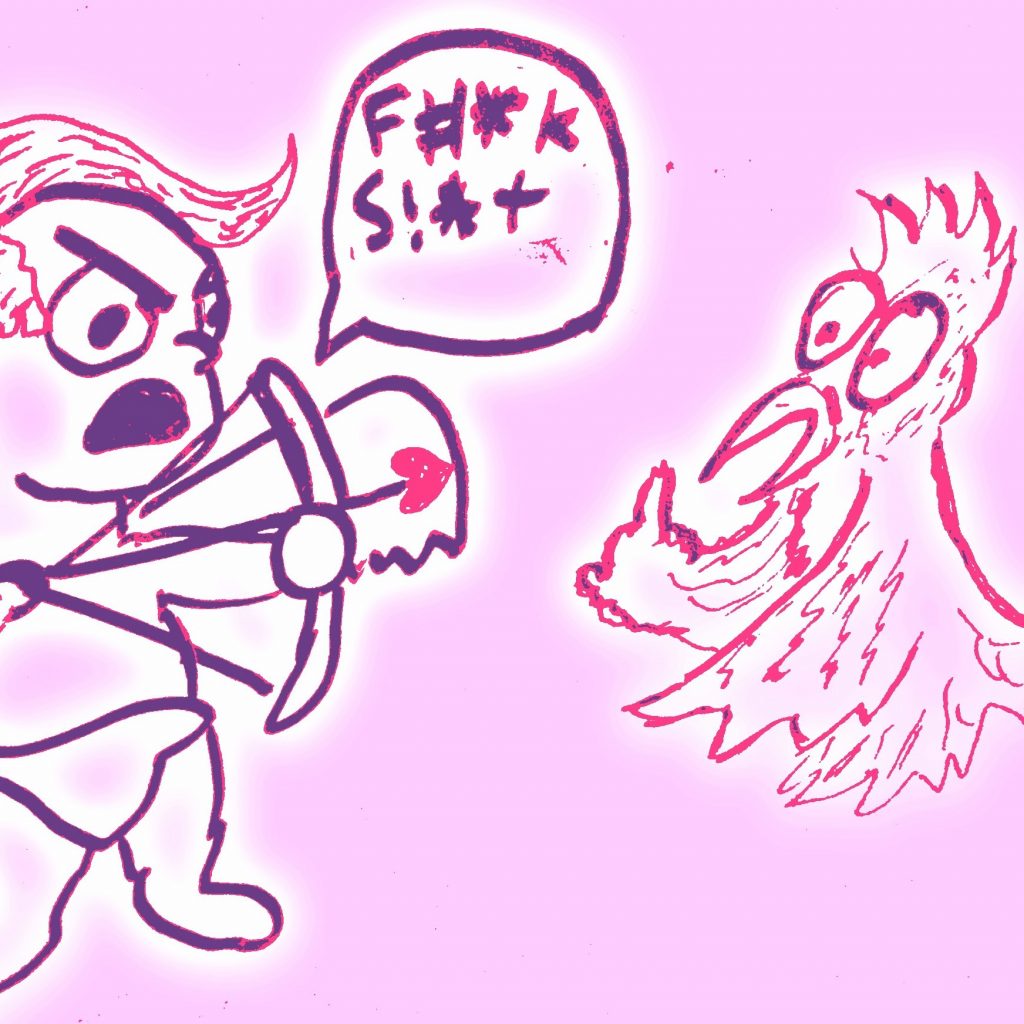 It's Valentine's Day across the valley. Don't get distracted from sucking face by a sucky show! Stick with these recommendations if you want a fantastic and yawn-free February in Phoenix (and outlying areas.) Click fliers for links to events.
If you have a cool event you want us to know about, shoot us an email at [email protected]
FEB 2nd
B E A T M A K E R S: Korey Wade WOLFZiE Zalenka AsciiPlays Metadata Pidgeon Royal (GUILD) NSD Mustache Sweat "Clay Adams & Walla C presents BeatLAB" BeatLAB is Phoenix's newest producer/ beat maker focused open mic style showcase night held at Tempe Tavern With upto 10 beat makers, each is given 10 minutes to share there latest work, this night is great for networking with local producers and showing appreciation to guys who sometimes go unnamed. Not only is BeatLAB great for anyone to checkout and support producers but for rappers and Vocalist to meet new producers and to create and chilled out vibe. If you are interested in playing at this or future BeatLAB Please Pre register as spots are limited and fill up fast by sending your details to [email protected]
FEB 3rd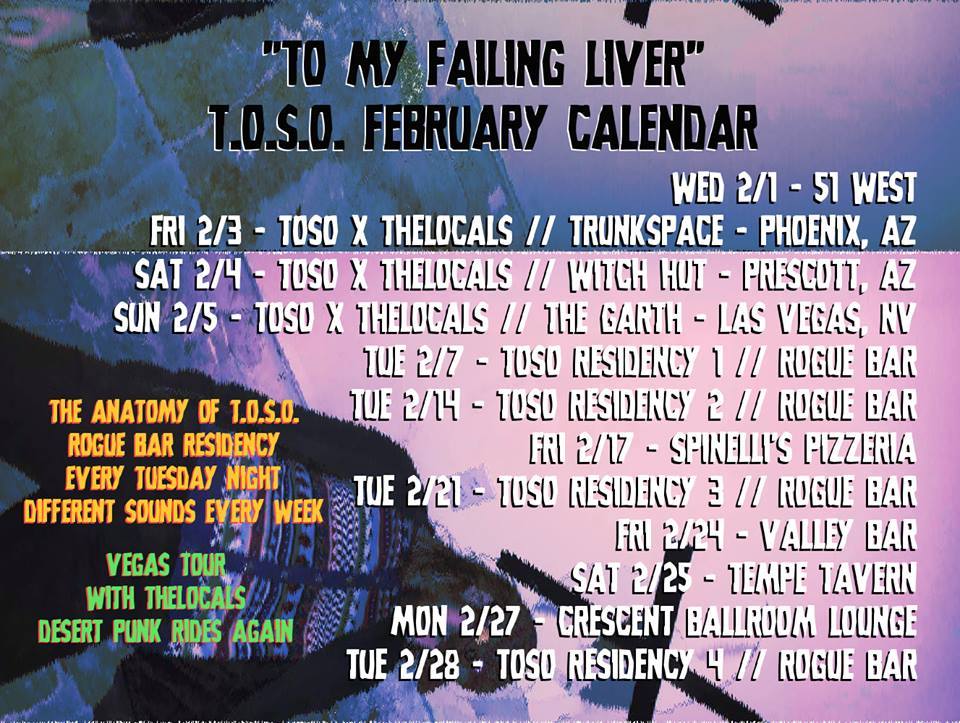 T.O.S.O. at the trunkspace! Get weird!
The Linecutters (punk/ska)
thelinecutters.bandcamp.com
Escape from the ZOO (Houston Punx, members of Days N Daze)
escapefromthezoo.bandcamp.com
Diego Galvan (folk punk)
diegogalvan.bandcamp.com
Corkysleatherjacket (punk rock)
corkysleatherjacket.bandcamp.com
Crown Victoria Vandalism Committee (folk punk)
youtube.com/watch?v=r1gcY1L9rT0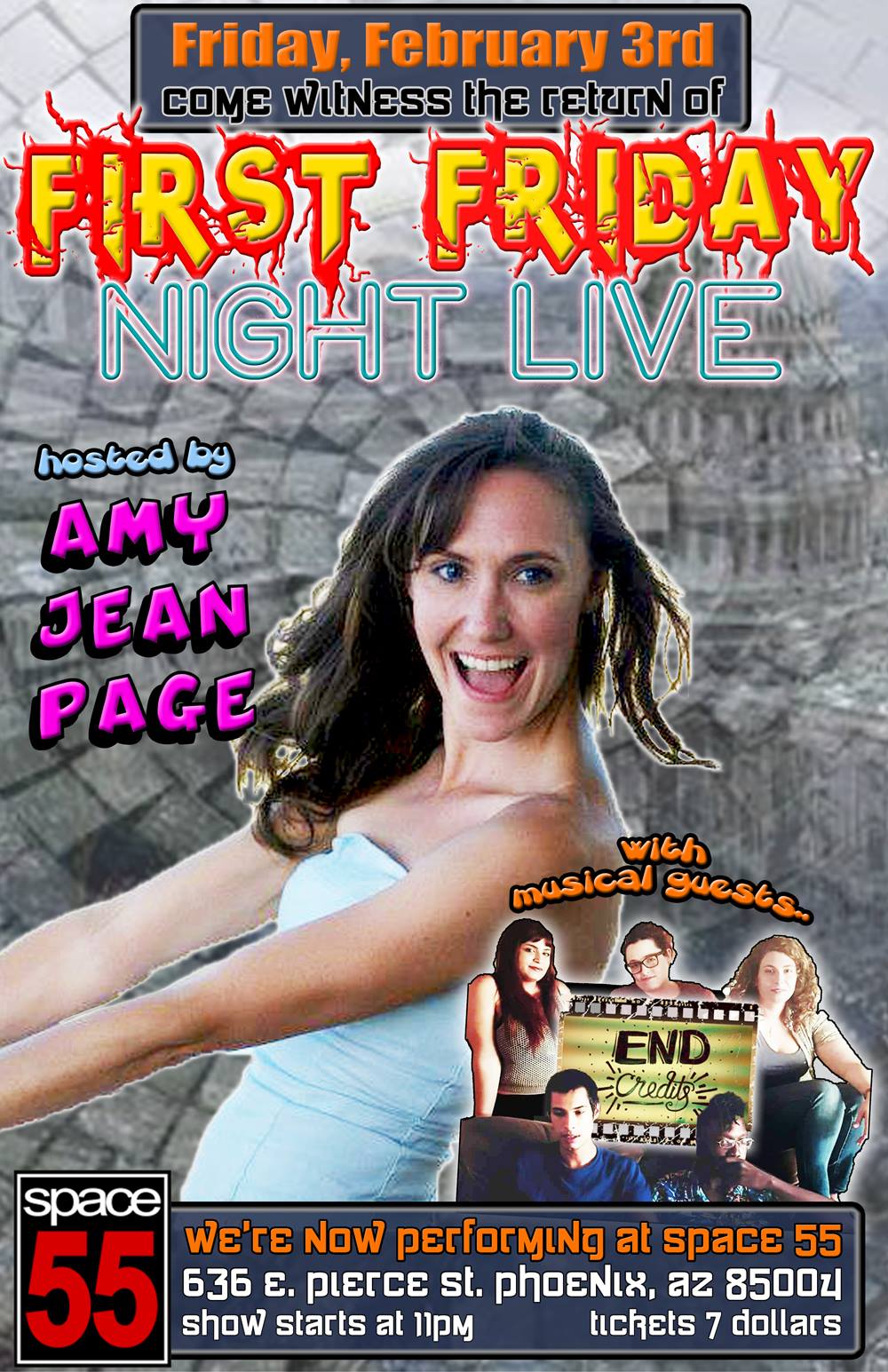 Changes, they can be a Bowie song, a bit of jingle jangle in your pocket or a lifestyle choice gone terribly wrong. Our host is AMY JEAN PAGE, of Where's My Pants comedy troupe, Tap that Ass dance troupe, and Vatra firedancing troupe and she is holding absolutely nothing back! Fierce! Funny! Gorgeous! Our Musical guest is END CREDITS! They're so yummy delicious sweet, you'll go diabetic, but you won't care, you'll just keep listening and loving it because they're really that good. Price at the door is $7 If you bring DJT's tax returns, we might squeeze you in at half price (just kidding).
FEB 4th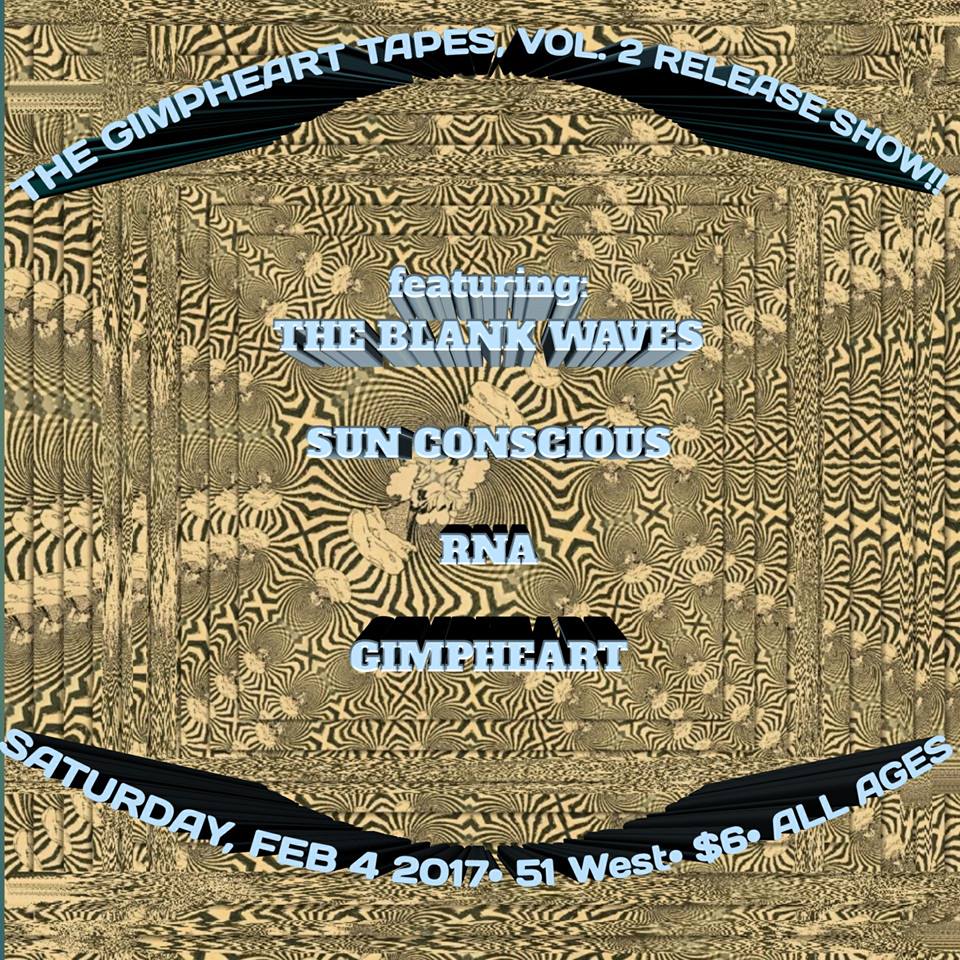 Gimpheart is excited to release another entry in The Gimpheart Tapes series.
With performances by:
RNA
Sun Conscious
a DJ set from Max and Cody of The Blank Waves
Gimpheart
Pages Per Content (PPC) will be tabling this event, so pick up a zine!
doors at 7:30, show at 8:00
All ages
$6
Hieronymus Bogs! Doors 7:30 Show 8:00pm
$6 at the door
Hieronymus Bogs
Mystical, thoughtful folk peformance-art
+ LOCAL LOVE
Trash Mullet
Outlaw folk-nasty
https://trashmullet.bandcamp.com/
Honey Danger and the I 10 Shooters
Folksters, nicer than the name implies
https://soundcloud.com/danica-lee-895478960
Doors 7:30pm
Show 8:00pm
$6 at the door

notLando is from Austin Texas.
He's a one man band on the "You Can't Live On The Beach Tour".
experimental / avant garde / free form / jazz. Compared to Lightning Bolt, Battles & Hella.
Local bands include:
Snailmate
Mouse Dog Bird (solo act, Johnny Raincloud)
Leonhardt
Cloud X
FEB 7th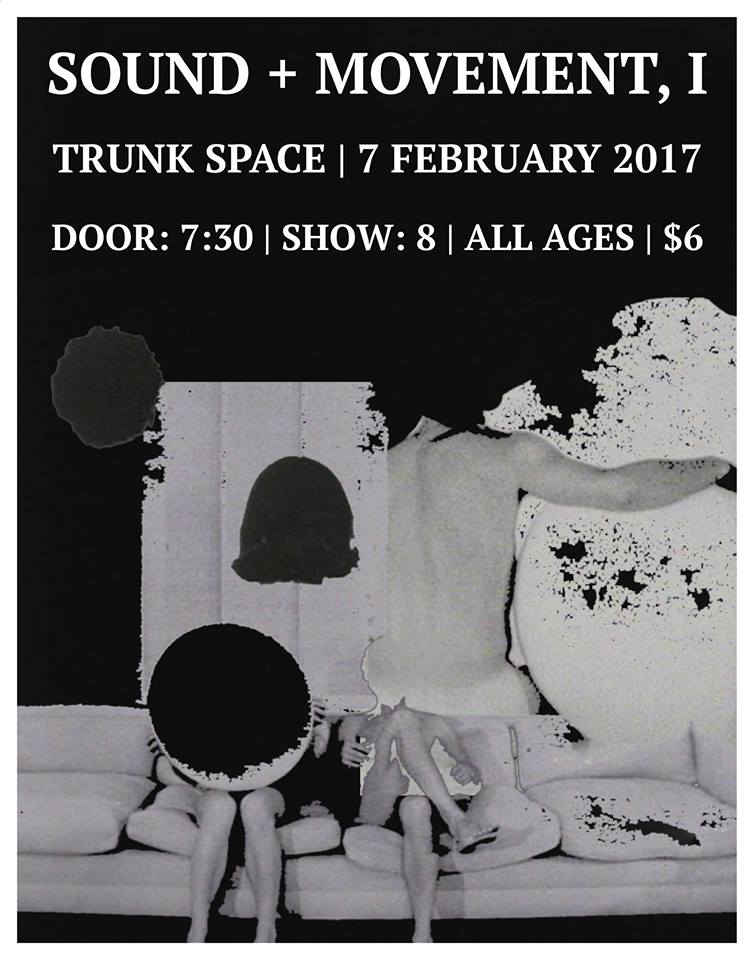 The first in a recurring series: Sound + Movement at the Trunk Space. Duos comprised of one movement artist and one sound artist, communicating, growing and sharing with each other through performance. Presenting: Raji Ganesan, David Hjelmstad, Allyson Yoder, Bobby Brown, X-Savior Thomas, Steven Redondo, Ben Nandin, Mike Pfister, Sydney Jackson and more. Interested in performing in future presentations? [email protected]. Flyer by Mitchell Keaney. Doors 7:30pm Show 8:00pm $6 at the door[
FEB 9th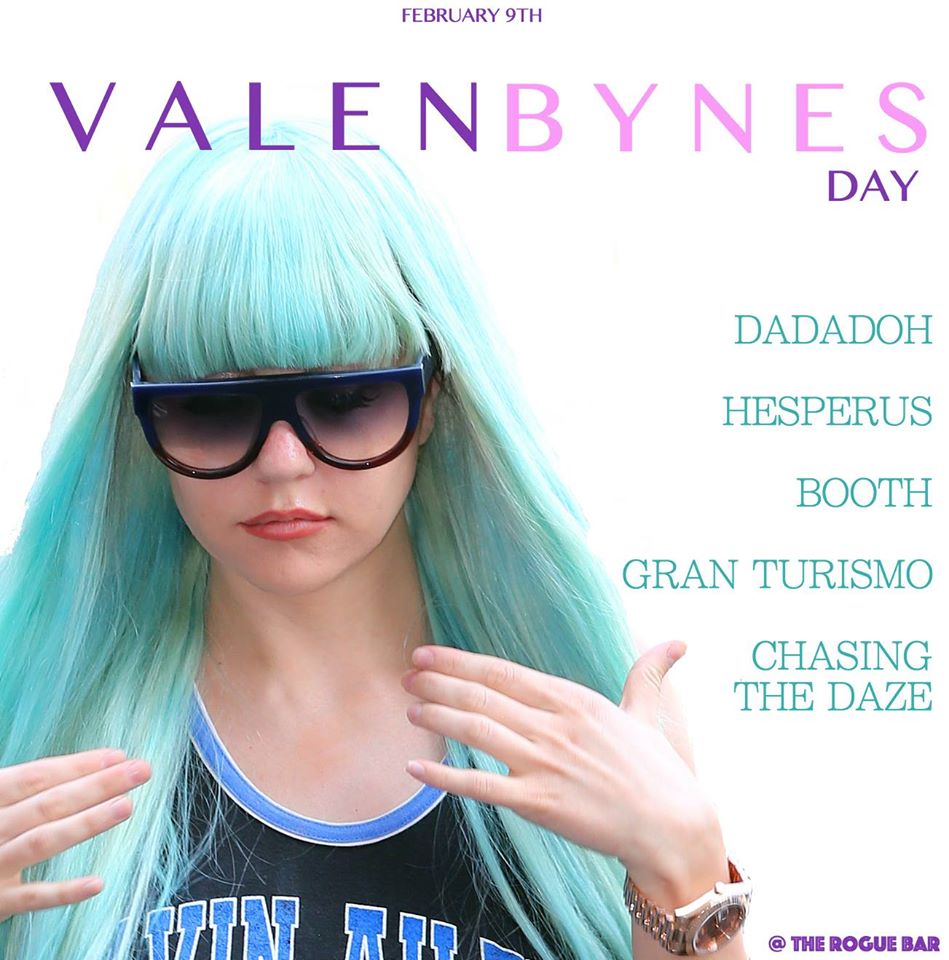 Who needs Valentines Day when you've got ValenBYNES Day! This February 9th we celebrate the life of America's most iconic fashionista, Amanda Bynes! Everyone knows #ShesTheMan! Come dressed in #AllThat it takes to become your favorite version of Amanda and show everyone #WhatILikeAboutYou! Best "Amanda, Please!" costume will win something truly worthy of being relevant in 2013!
– Muisc –
Dadadoh
(Pimped Out Psychedelic Southern Gangsta Dance Music)
Hesperus
(indigenous Post-Post Thrasher Indie-Surf Hop
Gran Turismo 89
(Wavy Retro Anime Vapor Goth)
BOOTH
(Early 2000's Yiffy Alternative Love Punk)
Chasing the Daze
(Groovey Acidic Decay of Modern Electro-House Funk)
$5
Via Tvlife Entertainment
FEB 10th

Thrillerscope Presents:
Lav Andula album release
+
Hex Marrow
Lana Del Rabies
Deadsnake
VULPES

Debut performance art piece by Gabriel the Dog and Abriel (the other Dog)
$6 at the door
7:00 doors
7:30 show
FEB 11th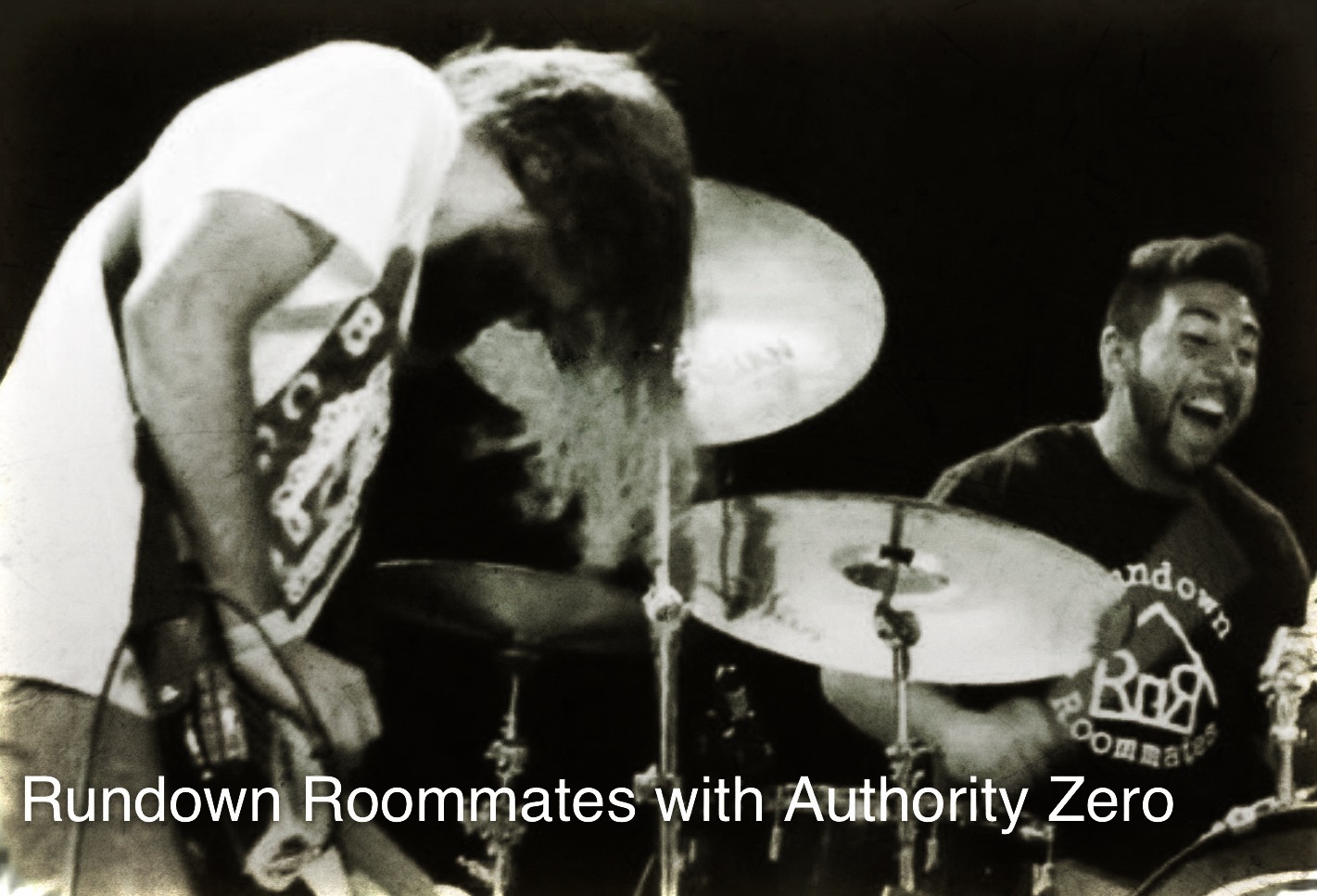 Rundown Roommates will support Authority Zero at The Marquee Theatre with HEY-SMITH, Constellations, Madd Tog Tannen and Perfect Sense.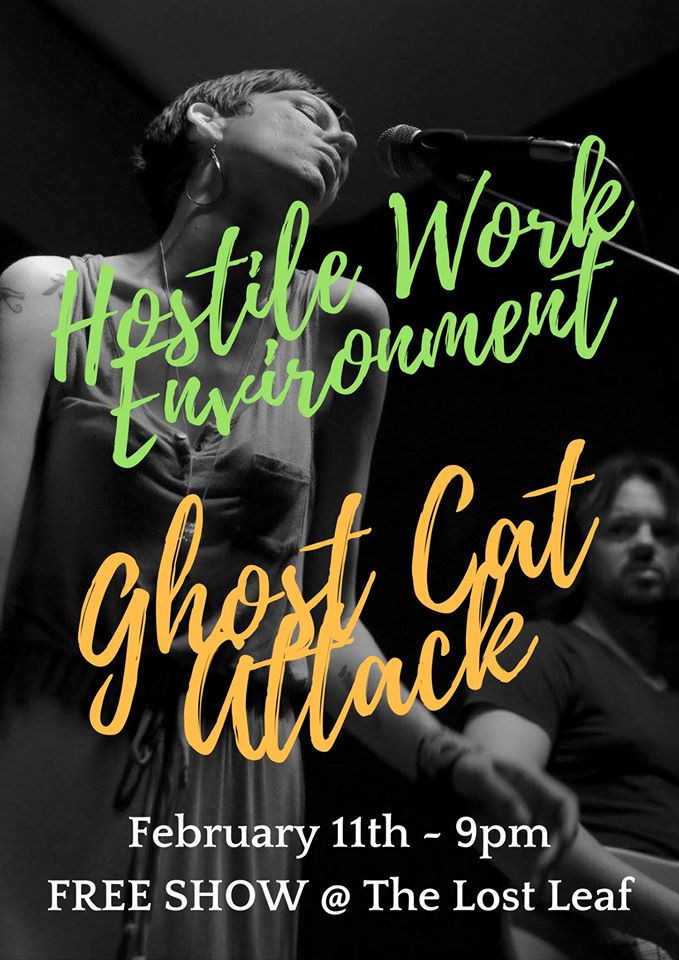 Details
Singer/Songwriter Sarah Chapman performs an acoustic set at 9pm followed by an extended set with her full band Ghost Cat Attack at 10pm, then special guests Hostile Work Environment take the stage at 11:30pm
FEB 12th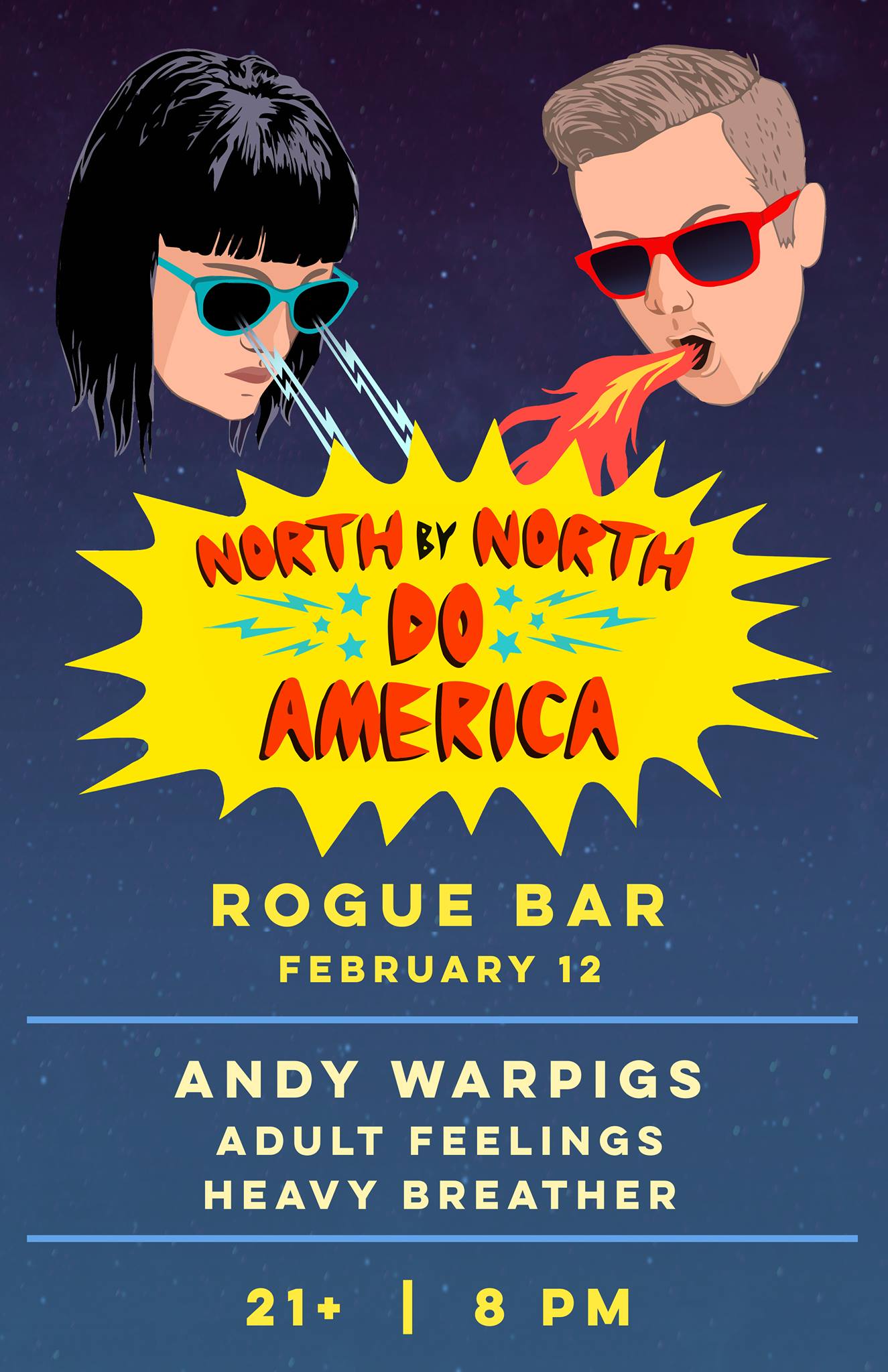 North by north on tour from Chicago with local support by Andy Warpigs, Adult Feelings, and Heavy Breather.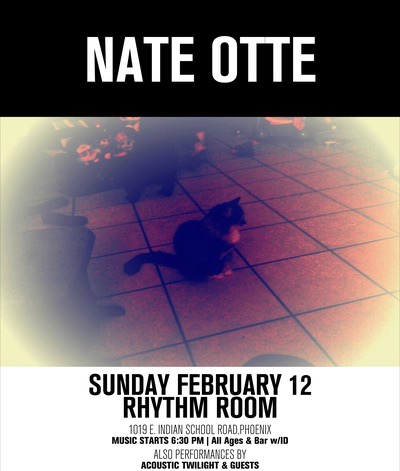 Nate Otte birthday show at the Rhythm Room!
FEB 14th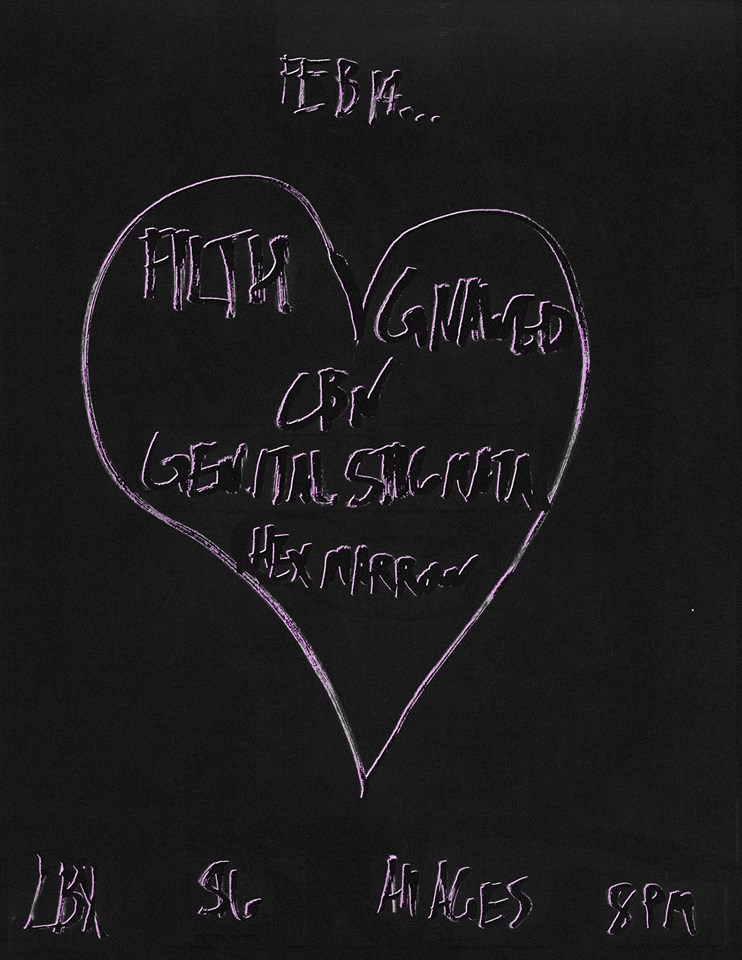 FILTH
GNAWED
CBN
GENITAL STIGMATA
HEX MARROW
at LBX. $6. A//AGES. 8PM
tix: ticketfly.com/event/1402242

This Valentine's Day, don't feel alone or jaded because you don't have a partner. Know that love is always all around you, so why not just celebrate that? You are invited to our 70's Psychedelic love show!
Dressing up is encouraged &
vegan munchies will be avaliable.
7 Artists, $7.00
SHOW STARTS AT 7
You don't want to miss the opening acts for this lineup.
Pro teens https://proteens.bandcamp.com/
Desert Rituals https://soundcloud.com/desert-rituals/sets/the-desert-ritual-demos
The Gay Boyssoundcloud.com/thegayboys
John Chanteusesoundcloud.com/johnchanteuse
Metanoia (Instrumental Psychedelic Magic)
The Groucho Marxists (Experimental Pop)
Derek (Singer/songwriter)
Seizure Salad Productions presents:
valentine's day with
FANG
The FREEZE
Dephinger
Man Hands
The Galoshes
21+ (sorry kids)
$8.00
Rips Bar Phoenix
AMIGO THE DEVIL
www.amigothedevil.com/
GOYA
LEONHARDT
FEB 14
7PM
21+ ONLY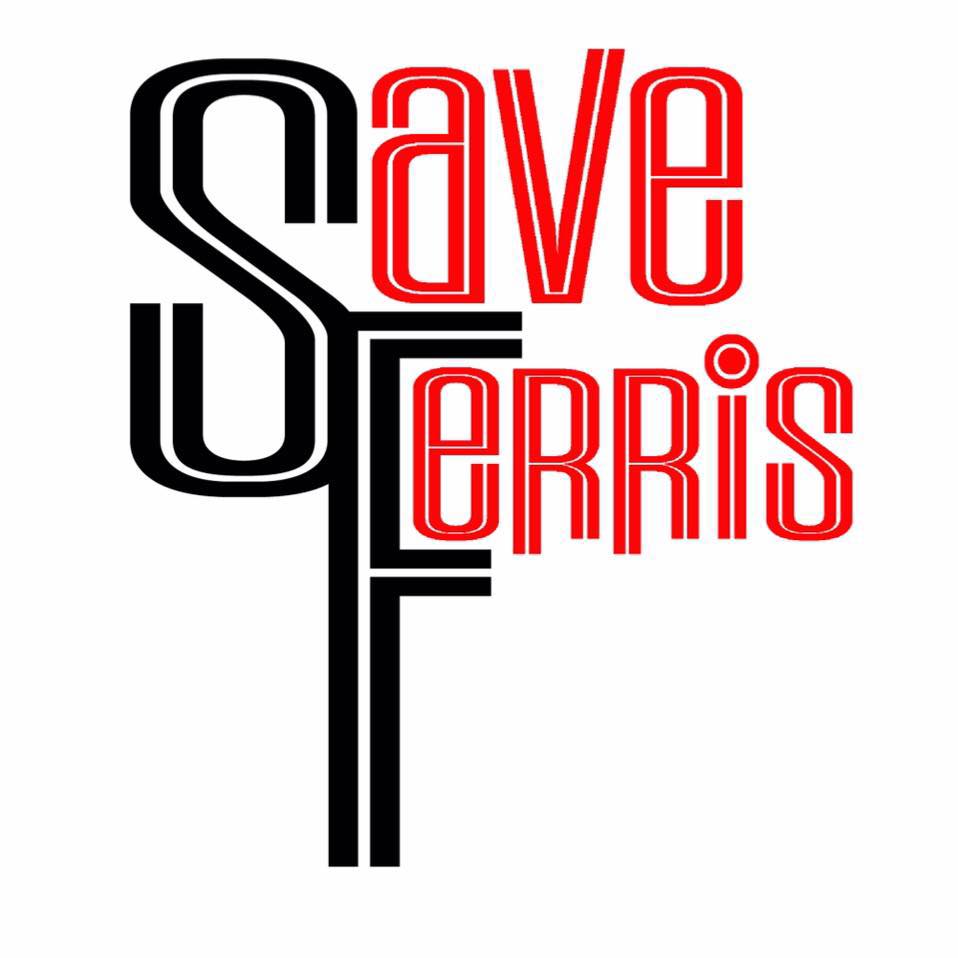 Save Ferris
with
Vista Kicks
and
2Tone Lizard Kings
February 14th at The Rebel Lounge!
Advance tickets available now at Stinkweeds or online
FEB 15th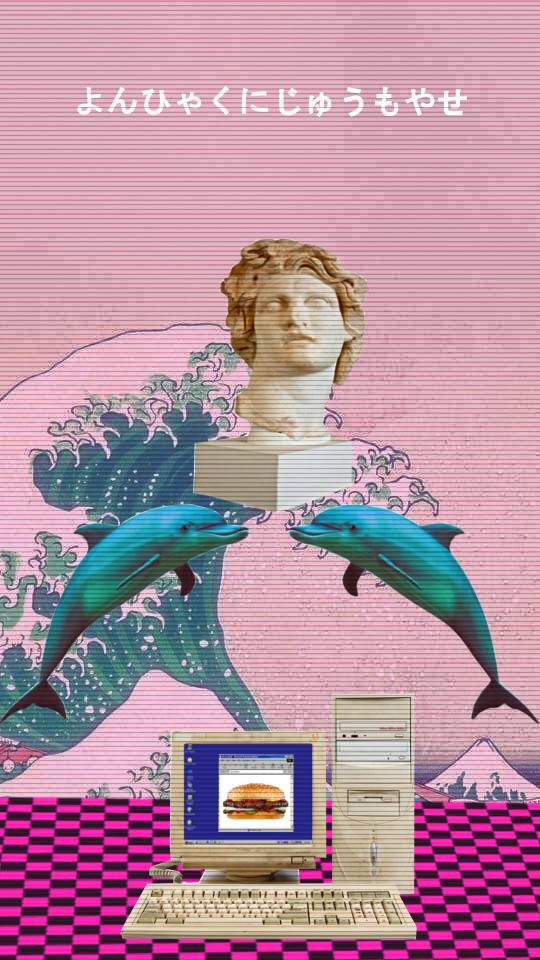 De'Lunula Screeners 5: Vaporwave Edition
FEB 16th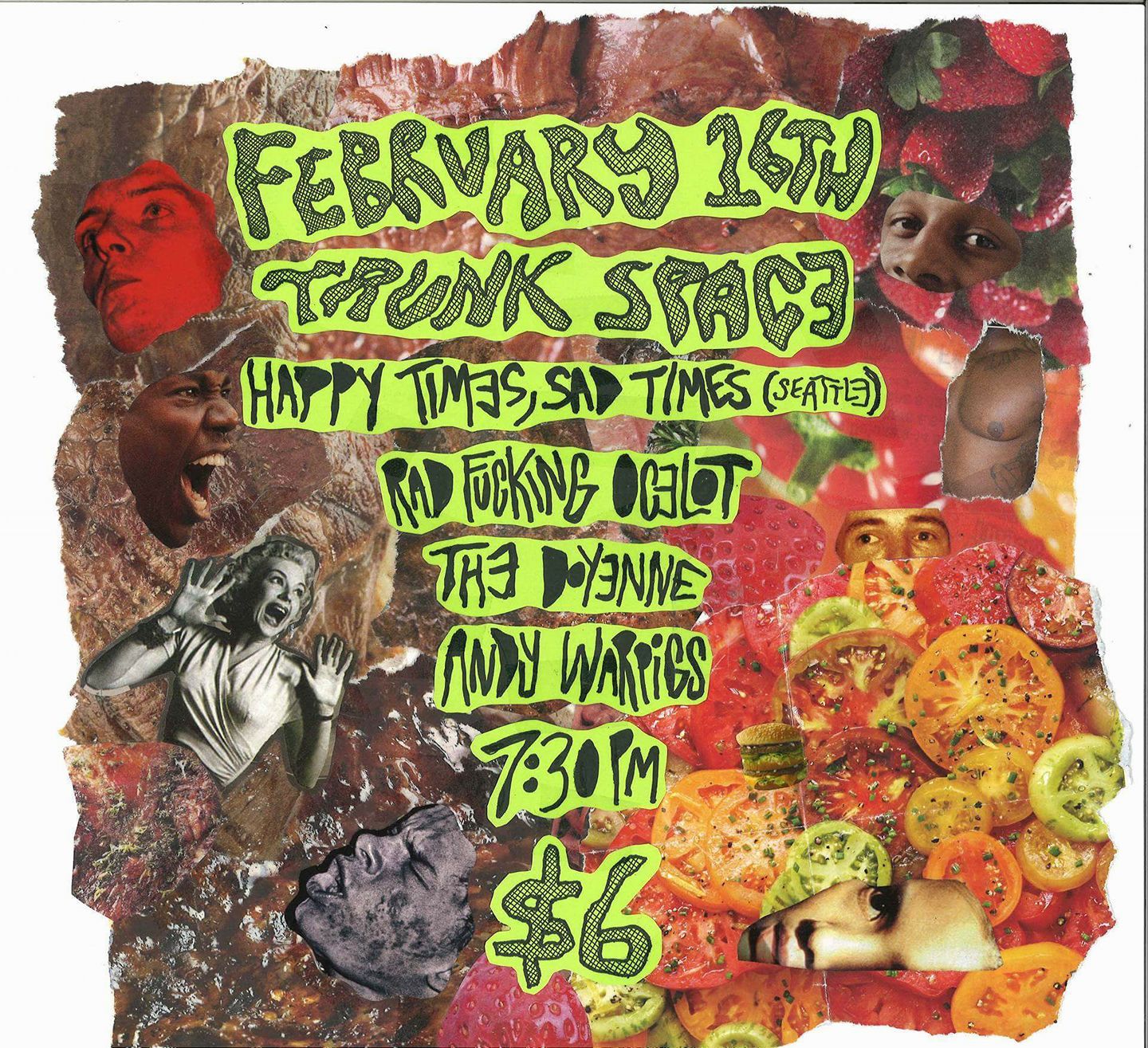 Happy Times Sad Times
On tour from Seattle
7:30 doors
8:00 show
$6 at the door
Happy Times Sad Times
Seattle folky/souly/grungey
happytimessadtimes.bandcamp.com/
+ LOCAL LOVE
The Doyénne
PHX queen-diva long-awaited return to the stage
https://thedoyenne.bandcamp.com/
Andy Warpigs
Folk-punk man-about-town; born "West side" now rolling everywhere
http://andywarpigs.bandcamp.com/
Rad Fucking Ocelot
Debut show!
FEB 17th



neuralgia [n(y)o͝oˈraljə]
noun
intense, typically intermittent pain along the course of a nerve, esp. in the head or face.
More details coming… going to be voluntary cover charge again. pay what you want if you want this thing to grow. don't worry about it if you can't.
Terminal 11 Manic sound acrobatics, audio-abuse, crazy samples and drum machines.
Solypsis Ambient industrial rhythmic noise producer featured in Denver's dozen best experimental bands of 2016 (#8 if you gotta know)
Fugly Chuds Dark digital rage and snarling cave creatures
Inflexion The IDM inspired drone tech house artist returns
and more…

Hey Hey Hey, This will be a lot of fun.
The Hidden Yards: 3 guys, one of them is good at music. They want to be Rush thehiddenyards.bandcamp.com
Glencove AZ East Side Indie Boys, peep it glencove.bandcamp.com
The Endless Obsession Oh you think your band is good? Come watch the Tucson boys throwdown and see if you still think that.
theendlessobsession.bandcamp.com
Trenton Clark The king of desert R&B, pretty much the best singer around. Also, he's gotta be hip af and use soundcloud unlike the other bands on here.
https://soundcloud.com/trentperiod
Doors are at 6:30 Show starts at 7:00
$8.00 at the door
FEB 18th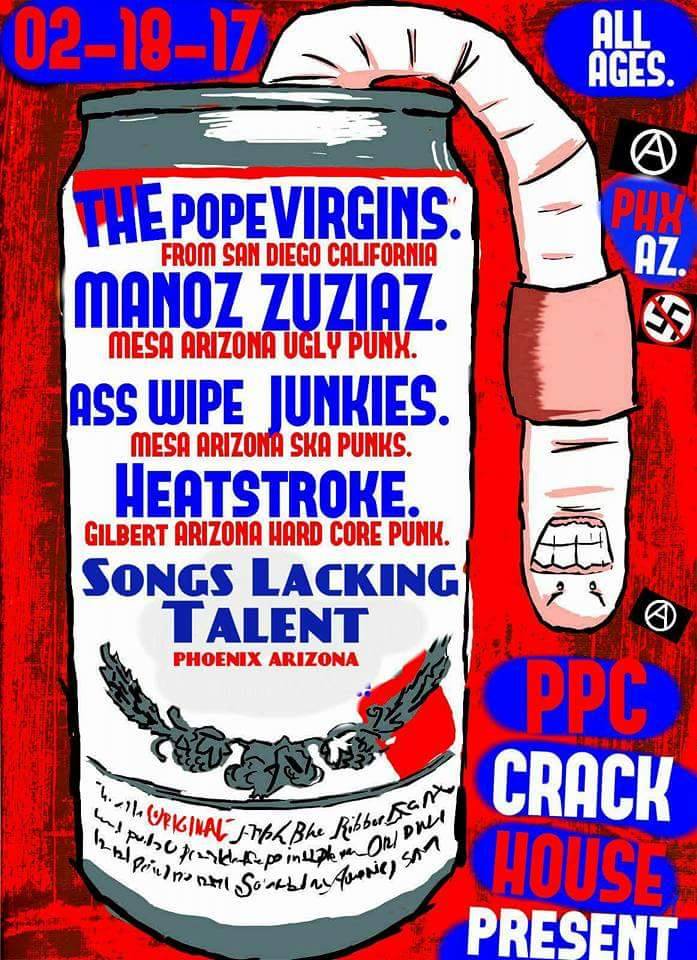 The pope virgins on tour from San Diego California with manor zuzias, asswipe junkies, heatstroke and songs lacking talent at PPC Crack Haus.
FEB 19th



Fundraiser and adoption event for Lucky Dog Rescue.
Cars, Pinups. dogs and rockabilly music, raffle and vendors.
The Booze Bombs from Germany
The Octanes from TX
Pat Roberts and the Heymakers from Phoenix.
Cover charge to hear Music- $10 must be 21 to enter
No charge to visit adoption event outside, see cars and browse the vendors.
FEB 25th


Playboy Manbaby is putting out their first album since 2014 and The Thin Bloods are coming back for one night only!
They will be joined by The Darts – US, Andy Warpigs and Genre.
$8 ADV (Click Here: http://bit.ly/2k7bCB8)
$10 DOS
ALL-AGES
7-11PM
The Trunk Space
Playboy Manbaby – "Don't Let It Be"
Recorded / Mixed by Eamon Ford
Released Through lolipop records (US) Dirty Water Records (UK)
---
For more Phoenix coverage that doesn't suck, follow PHX SUX on Suckbook and that tweety website for Twits.
Read more from PHX SUX: