Phoenician indie pop artist Alexis Molina has a lot going on these days. Her musical project, with the quirky and disarming title Amateur Hour, has built quite the reputation and following in her short tenure playing out in Tempe and Phoenix. Diy venues, coffee shops, and bars have all been equally receptive to the barely twenty one year old's tuneful melodies and intriguing compositions.
"I have been writing music for years now and I have always wanted to play and share my music with others," Molina says of her beginnings playing out in the valley. "I had no idea of where to start and although I would occasionally play open mics, it was hard because I didn't have a continual system of support. It was just me. "
Amateur Hour makes the kind of sparse, honest music that has been catching on in underground circles over the last few years. Her music is equally moody and atmospheric, witty and self deprecating in a tongue-in-cheek manner. She employs classically good lyricism and songwriting and low-fi, minimalist textures. Starting off with just a guitar and her crystal clear voice, Alexis has expanded to writing and performing live with keyboards and electronic elements found in her experimental home recordings.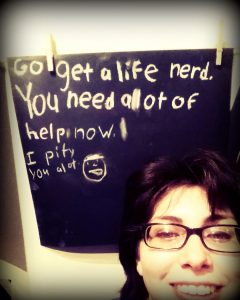 "I started getting involved in the local music scene. I rejoined Arizona State University's Tempe Underground Foundation (a collective of students that books DIY punk house shows and community events) in the beginning of this year. I started going to every single show because I had nothing better to do and I liked the people that I started to meet. Prior to that, I never really met other people who had similar tastes in music. I had tried to meet people through DJ's at ASU's radio station The Blaze, but it ended up just being me alone in a booth. That was still a lot of fun and I got to explore some of the local music through the station. I would play Diners, Playboy Manbaby, and Proteens all the time."
"I've had the name Amateur Hour for a year now. I liked this name because I feel like it gave me permission to mess up and to not sound 100% put together. I didn't start going by Amateur Hour until Tyler from the band Diners booked me for a show this summer. Before that, I had never put any thought into a stage name and I remember that his question baffled me. When I put thought into it, all of the other stage names that I was coming up with sounded too serious. I've been performing under this name ever since!"

Molina attributes a lot of Amateur Hour's success to her collaboration with local musicians and collectives. Phoenix and Tempe are vying for a musical renaissance. The two college towns are currently flush with every kind of event you could want on any give night.
"After a benefit show in January at Spinelli's Pizzeria, I talked to Clipper Arnold of local punk band Red Tank, and after running into him some other times, he offered to teach me guitar. I started taking guitar lessons from him in February until the end of April. As my "graduation", he said that I should play a show. I couldn't find a show to play but I found an open mic at Rebel Lounge in Phoenix. However, that whole day was just not in my favor. That morning of the performance, I got into a car accident that totaled my car and it turned out that the open mic at Rebel Lounge was 21+. At the time I was twenty."
" I was going to give up, but then Mullarkey, who used to volunteer at (legendary Phoenix DIY venue) the Trunk Space, pointed me in the direction of the Pink Slip Open Mic at Lawn Gnome Publishing, which is where I met Andy Warpigs! After that, he offered me a show at Spinelli's and I gladly accepted and have been getting offers and have been putting myself out there for shows ever since. He's been a huge part of my start and I don't think I can ever thank him enough."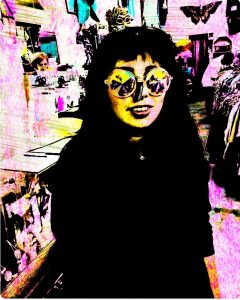 Amatuer Hour has seen some of the wildest shows of the summer, playing with Warpigs at Taco Tuesday with notorious Florida based riot girl/noise punk act Periodbomb, as well as backing up L.A.'s West America on the Phoenix end of their Phoenix/Prescott mini tour through the valley. Armed with only a guitar or keyboard, Amateur Hour can hold their own with some of the noisiest, craziest bands currently playing in the American Southwest. Her attitude and style can equal that of any more abrasive acts.
"Writing music has always been an outlet for me," says Molina. "It's like a diary, so whenever I write a song, I draw it off of something that has happened to me. Sometimes my music is super sad. I would like to start writing more 'upbeat' sounding music, but I think that will come in time. I like writing sad songs to be honest, but the more I collaborate with others, the more I get to experiment with different tunes."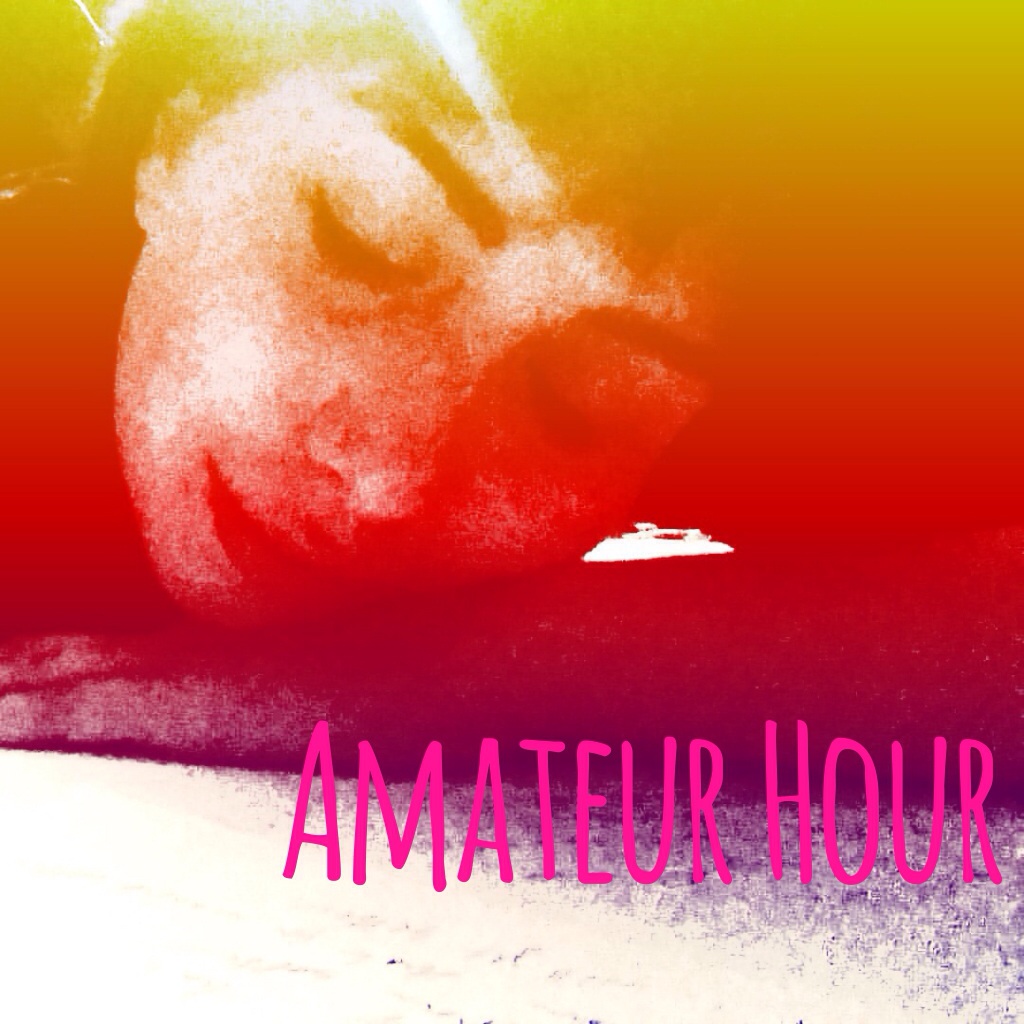 Amateur Hour's songs are drenched in a beautiful, shoe gazing sorrow. They are an impressive mix of early 90's pop and rock aesthetics and sounds, which come off as surprising regardless of the fact they are all generated by one person. Her layered, music concrète ballads are the perfect backdrop for indie video projects. She has released one stellar video (for the song Higher Places) and we can most likely expect more collaborations in the future.
"My friend Marlene Leyva, aka xxval, randomly called me one day. She wanted to try making a music video because she was inspired by one of her boyfriend's music videos that he shot and edited for a band. It's super cute that they are both photographers. So we filmed the whole thing in my bedroom with stuff that we found laying around in my room; streamers, kaleidoscope glasses, bubbles, etc…"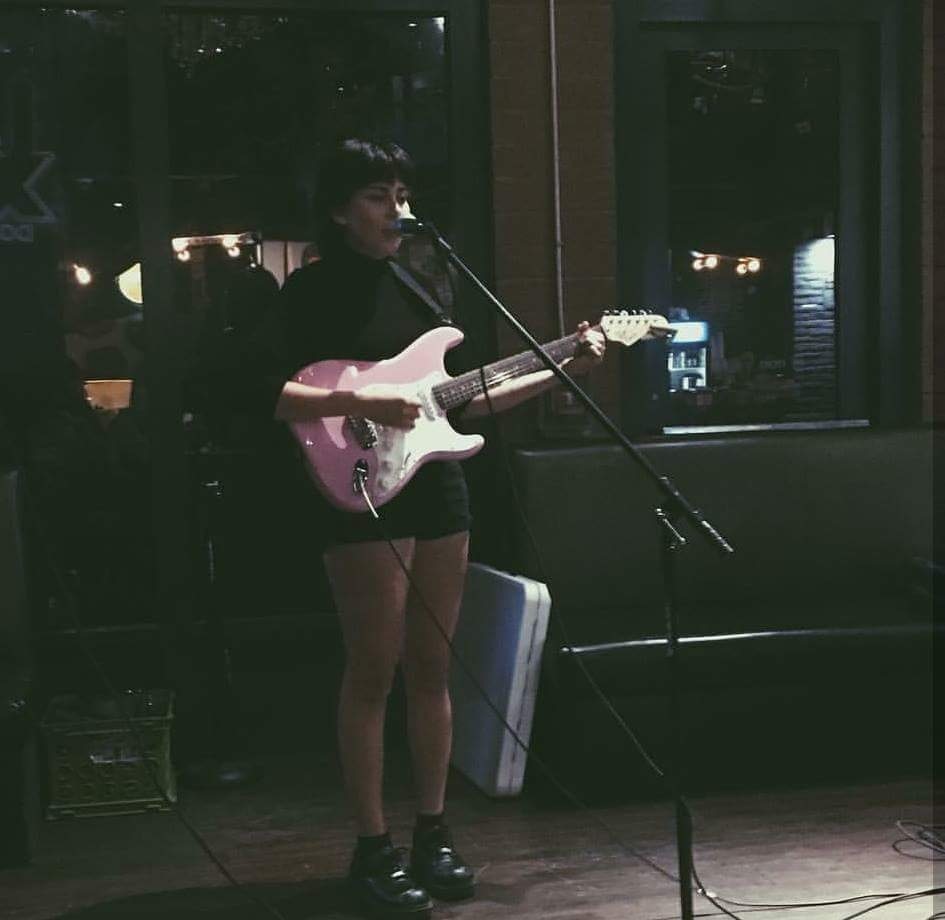 With her on-point attitude, style, and indie charm, Alexis Molina is on the fast track to creative fulfillment and local acclaim. She will undoubtedly be playing a cool show near you soon, and believe me, you don't want to miss out!
---
For more Phoenix coverage that doesn't suck, follow PHX SUX on Suckbook and that tweety website for Twits.
Read more from PHX SUX: