Rock Blotter is our Band-of-the-Week type thing. Want to see your lousy, lo-fi garage act featured here? Send us info and shit to [email protected] and click here for past entries.
Herbert Walker is the newly-formed indie rock band you didn't know you needed in your life. The Tempe/Phoenix locals consist of Francis (Vocals, guitar), Sam (Drums), Vance (Bass), and JJ (Keys, guitar). And they just released their first full-length last July.
The Welcome Mat was created by Francis and Sam, and includes special guests familiar to the local music scene: Evan Bisbee (trumpet), Rhys Kelso (trombone), and Eamon Ford who recorded, mixed and mastered the album. The album is full of bright and whimsical tunes, that brilliantly disguise the darker tones present in Francis's lyrics.
Warm and vibrant guitar riffs accompanied by melodic horns draw you in, while lyrically, it leaves you wanting more – and possibly curious to sit down and have a cup of coffee with the guys themselves to know the people behind the music. Herbert Walker's music is clearly personal, but in a charming way that is far from grossly stereotypical.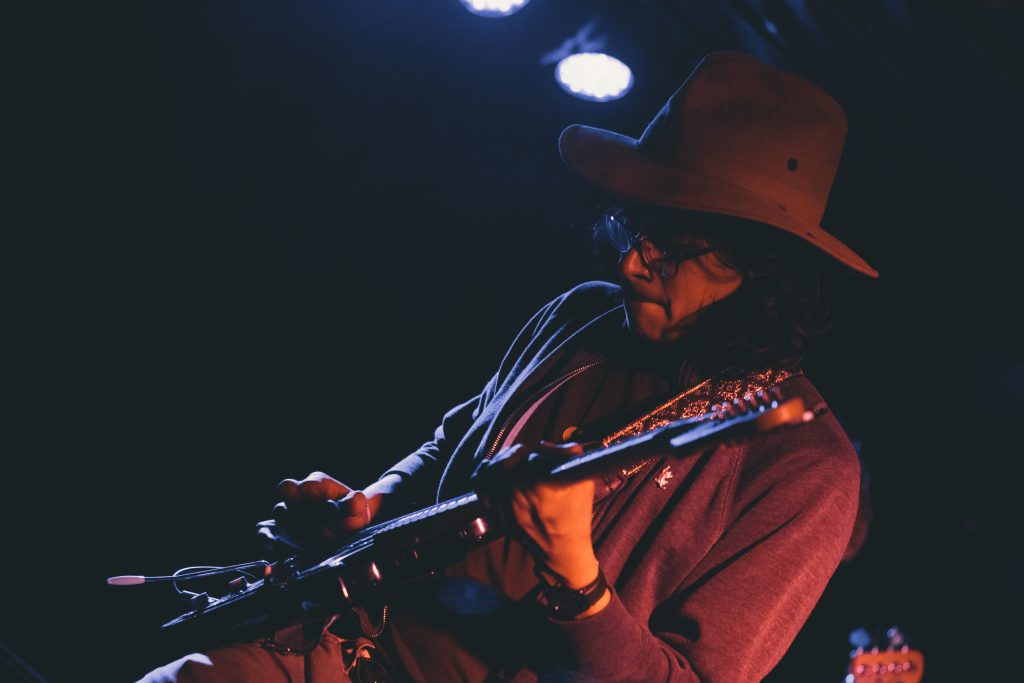 Foto by the author.
Herbert Walker is a band to look forward to in the future, with a new music in the works and plenty of upcoming shows around the valley. Here's their Facechoke page.
Ris Marek is a portrait and documentary photographer raised and residing in PHX, AZ. Here's her website.
---
For more Phoenix coverage that doesn't suck, follow PHX SUX on Suckbook and that tweety website for Twits.
Read more from PHX SUX: