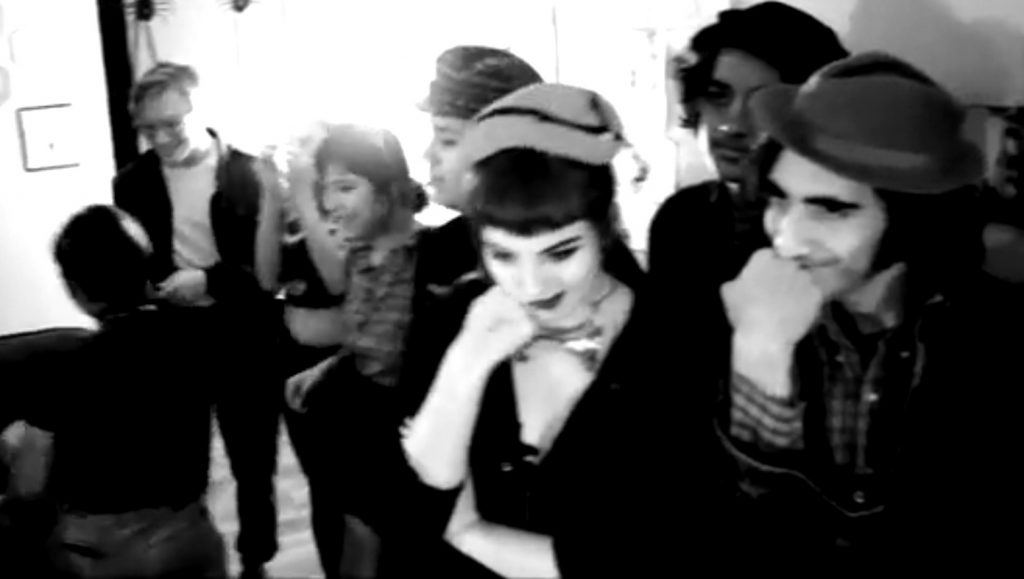 The new video for the song "Everybody Likes You Now" by folk punk band Andy Warpigs is art house fair that is as tongue-in-cheek and personal as it gets. For a song as bleakly optimistic and "happy-sad" as this one, it has gained a lot of traction. With over 12,000 Spotify listens, it is easily the band's most successful song. It differs from the drug induced rabble and campy attitude typical of Andy Warpigs, focusing instead on a deep desire for something better, existentially speaking. The video stars Warpigs as a down-and-out musician (quite the stretch), Sara Jehad of local bands End Credits and Sex Lasagna as a classy French flapper who may or may not be scorned, and Sunny Hart as a loveably accentric art curator. The video was produced by Michael Red and 56th Street Records and was directed by Warpigs with new addition to the band Indy Prince as director of photography.
Watch here:

And listen to Andy on Spotify here. He'd listen to you….

---
For more Phoenix coverage that doesn't suck, follow PHX SUX on Suckbook and that tweety website for Twits.
Read more from PHX SUX: