Ask any avid hip hop listener what they think is the most important tool a rapper can posses and they'll probably say lyrics, but I beg to differ. There is nothing more important than charisma when it comes to moving and connecting with a crowd of people. Soulja Boy had it when he jumped out of his bed and turned his swag on back on '08, which in turn parlayed into a writing credit on Beyonce's reggae infused single "Hold Up" from her latest studio album "Lemonade". Trinidad James had so much charisma back in 2012 when he released "All Gold Everything" that it bled into Bruno Mars' "Uptown Funk" two years later (which resulted in James winning his first Grammy). We could be talking about Riff Raff or Childish Gambino and the concept of appeal will still be the same. There's something about being so into yourself that it makes other people buy into you as well. It is something very few artists have, but tonight, halfway through his "Lights, Camera, Booty" tour in downtown Phoenix at The Monarch Theater, it's very clear that Ugly God has enough charm and charisma to go around.
I walked in shortly after 10pm, looked up, and saw the opening artist Nessly, on stage, flanked by 20 people, thanking everyone for coming out, followed by a quick wrap up of his set. I looked around at the crowd and most of the people in attendance looked like they went to school with the 'How Bow Dah' girl. The venue was mostly filled with about 70 teenage boys and a few dozen girls and these kids came to party! Pockets of the crowd chanted verses to Ugly God's songs while they waited for his set.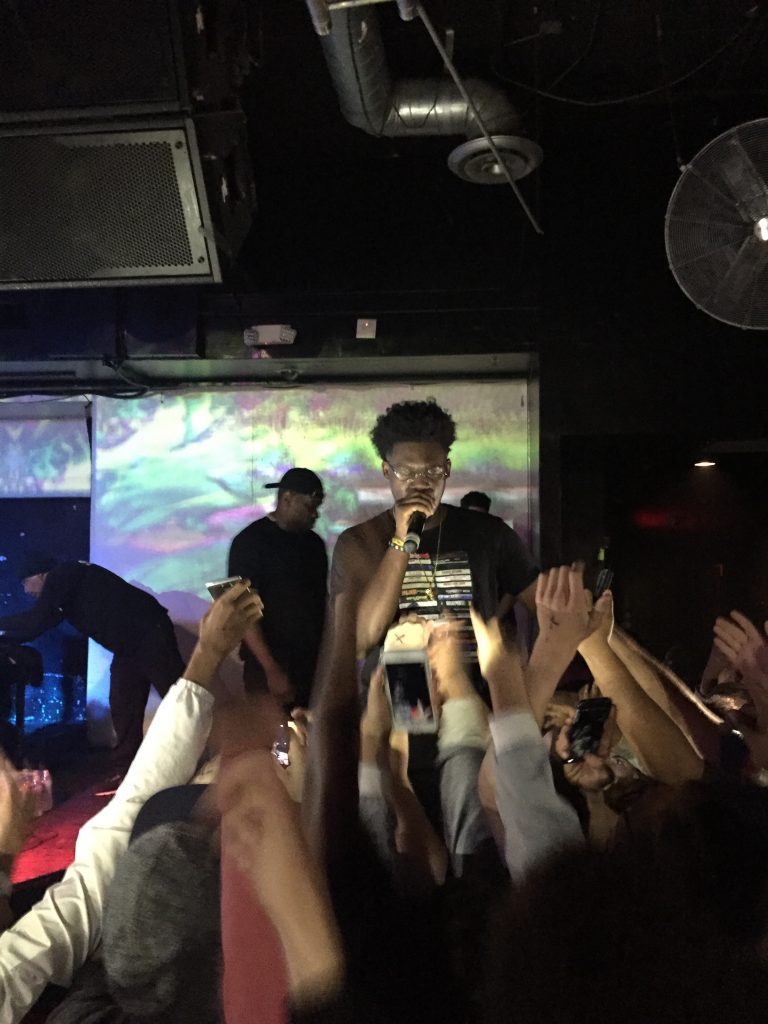 A DJ takes the stage and plays a back to back trap set, full of modern day hood favorites that ranged from 21 Savage to Kodak Black medleys just to set the mood for Ugly God to do his thing. A few more songs go by and just like that Ugly God appears center stage draped in a Bape hoodie. The cameras start flashing and they lights up the rim of his gold sunglasses. The crowd goes absolutely crazy and he just stands there posing for the cameras, taking it all in.
Ugly God isn't a lazy performer by any means. The guy would spend the majority of his night constantly running back and forth, working the stage, and making sure he kept the crowd engaged. On several occasions he'd jumped off the stage, up onto the bar, never missing a beat. He spends a lot of his set bringing people on stage too. Whether it's during his freestyle "I Got Bitches" or "Booty From A Distance" the man whips the crowd into a frenzy every time.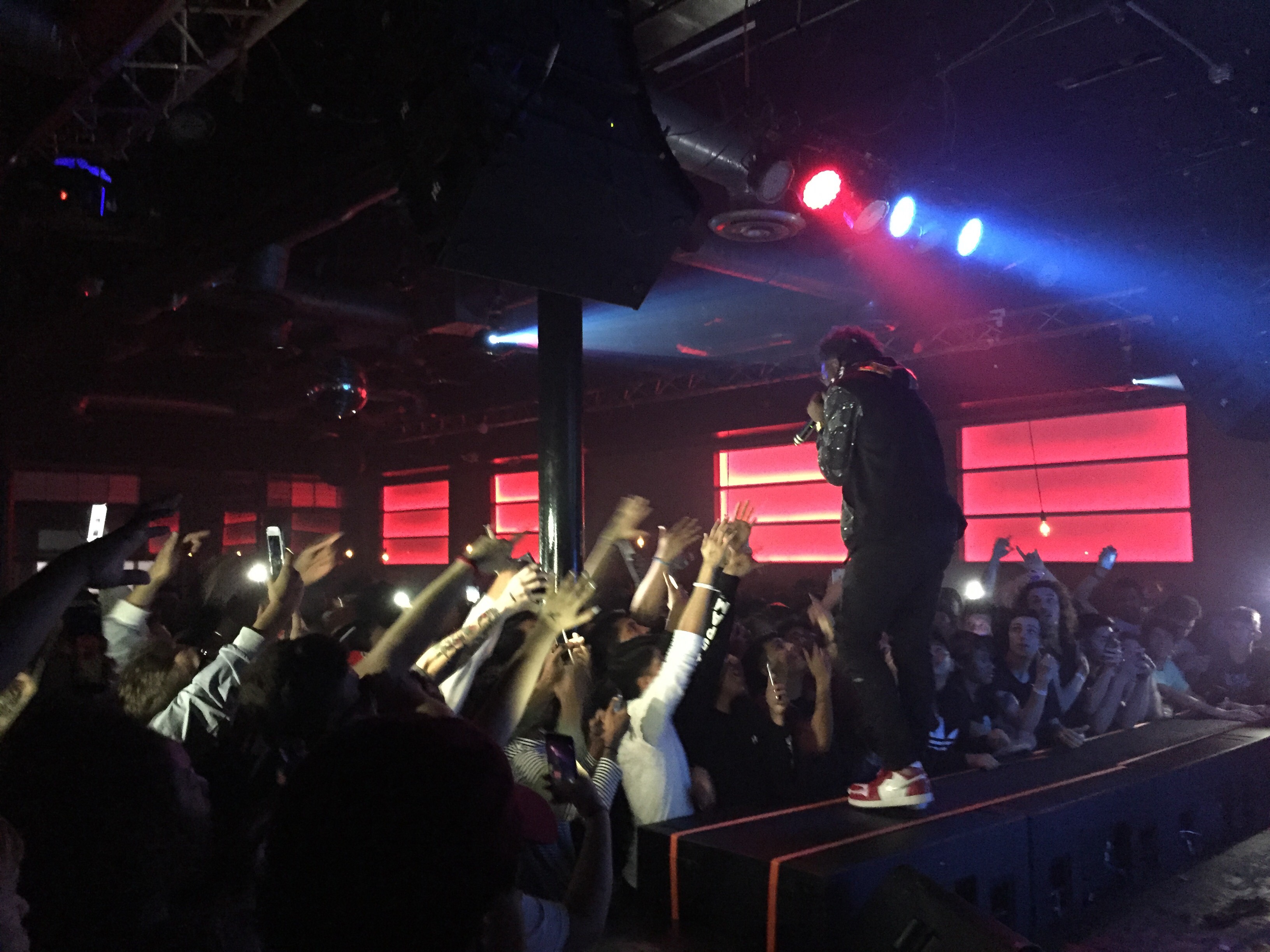 He ends the night with his viral sensation "Water" by crowd surfing during the chorus, holding open bottles of water, spraying them everywhere on his way down into the crowd. The crowd surrounds him and begins to cradle him like he just won a championship game. I watched him recite some of the most ridiculous and absurd lyrics all night long. His music practically highlighted everything from infidelity to masturbation and while some might view these subjects as unattractive, I can assure you the camaraderie in that room of people, being absolutely silly, was a pretty damn beautiful expierence. Thanks, Ugly God.
---
For more Phoenix coverage that doesn't suck, follow PHX SUX on Suckbook and that tweety website for Twits.
Read more from PHX SUX: