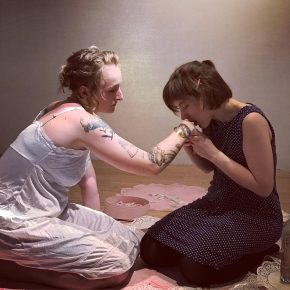 The mélange of youthful feminine iconography is remixed into the shapes of bear traps and spider webs. The contrast with their constituent images creates a dissonance that is at once enticing yet discomforting. Barnhart's point isn't that there's anything wrong with unicorns or princesses or cupcakes per se, but rather, as she put it, how...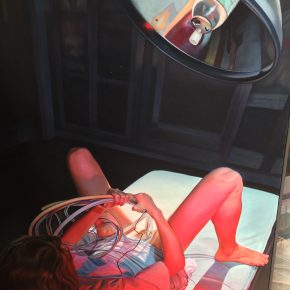 "In many ways, our society still views the female figure as grotesque and that the things that it does are kind of grotesque as well. We're always trying to clean up those things or beautify them in some way." Solis wanted "to really embrace the physicality of the experience and to openly show a vagina,...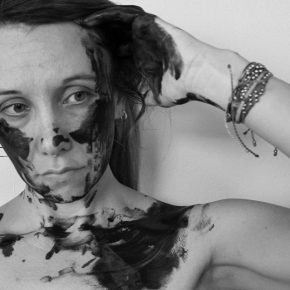 Here's a list of events that don't suck.