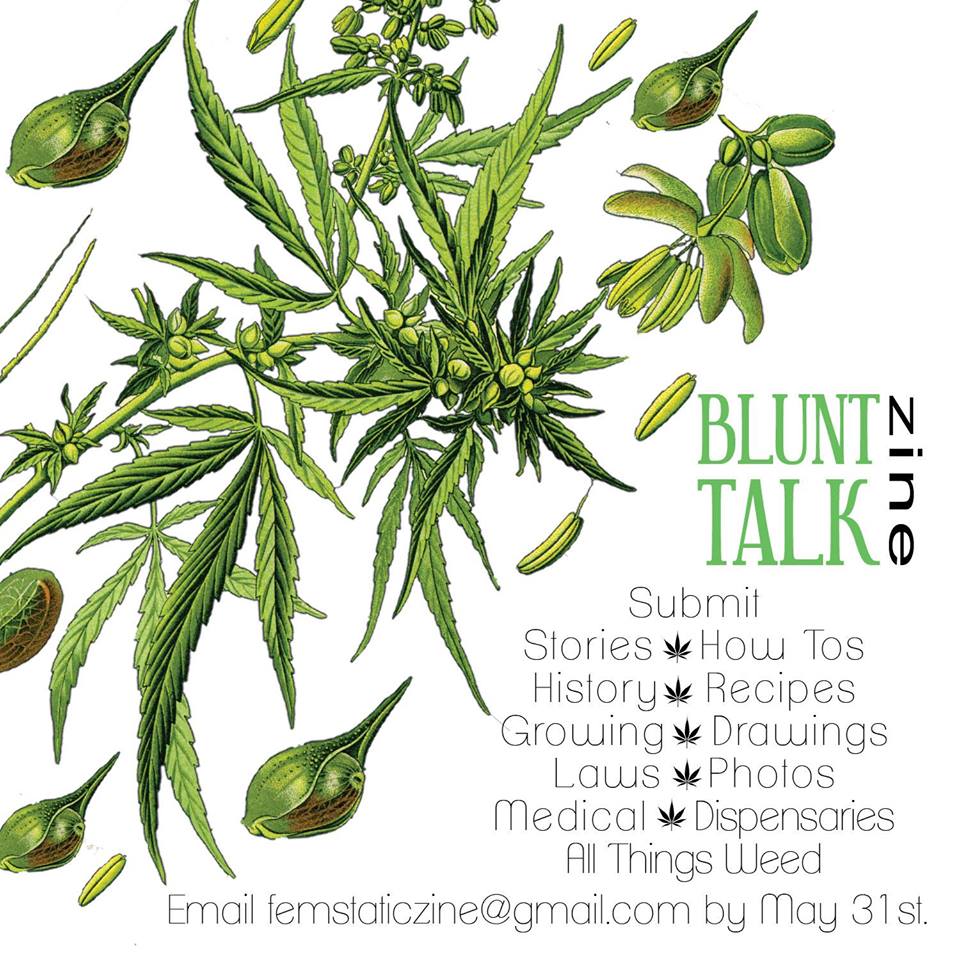 Happy 4-20! Some of the folks at Wasted Ink Zine Distro are putting together a zine called Blunt Talk. As the name implies, it's all about weed, marijuana, ganja, and cannabis. They're looking for submissions, so if you're interested, here are their guidelines:
Requirements & Info:
Email [email protected]
All writing must be 1000 words or less, all imagery must be 300dpi, all submissions must be sent in by midnight on May 31st. All creators are welcome to be published anonymously if they feel more comfortable. All material is subject to editing and/or refusal. All accepted creators will be emailed a PDF of the final zine. Proceeds from this zine will be directly donated to IMPACT for medical marijuana research. You can read more here: http://www.impactcannabis.org/
---
For more Phoenix coverage that doesn't suck, follow PHX SUX on Suckbook and that tweety website for Twits.
Read more from PHX SUX: