"He was straight ogling my boobies."
I never thought I'd hear a grown woman say 'boobies' unironically, but this mad universe never fails to surprise me. Walking through the crowd at Club Red last night, I overheard the 'boobies' comment as I made my way towards the stage in the West room (Lordi was playing the East room). It was a packed house – a sea of black clothing and patch jackets. The gender ratio was more balanced than you'd expect for a black metal show, too. Overheard the speakers played a mix of 80's pop hits throughout the night: Reo Speedwagon, Hall & Oates, Til Tuesday… a few drunk metalheads later joined me in singing along to Billy Ocean's "Caribbean Queen."
I hadn't planned on going to Club Red. I didn't even know Alcest and The Body were in town until I stumbled onto a random Facebook post that tipped me off about it (thanks, Todd Hoover!). My initial plan was to go see "John Wick 2", but I reasoned that I could watch Keanu shoot fools in the face anytime. Who knows when Alcest would come to town again?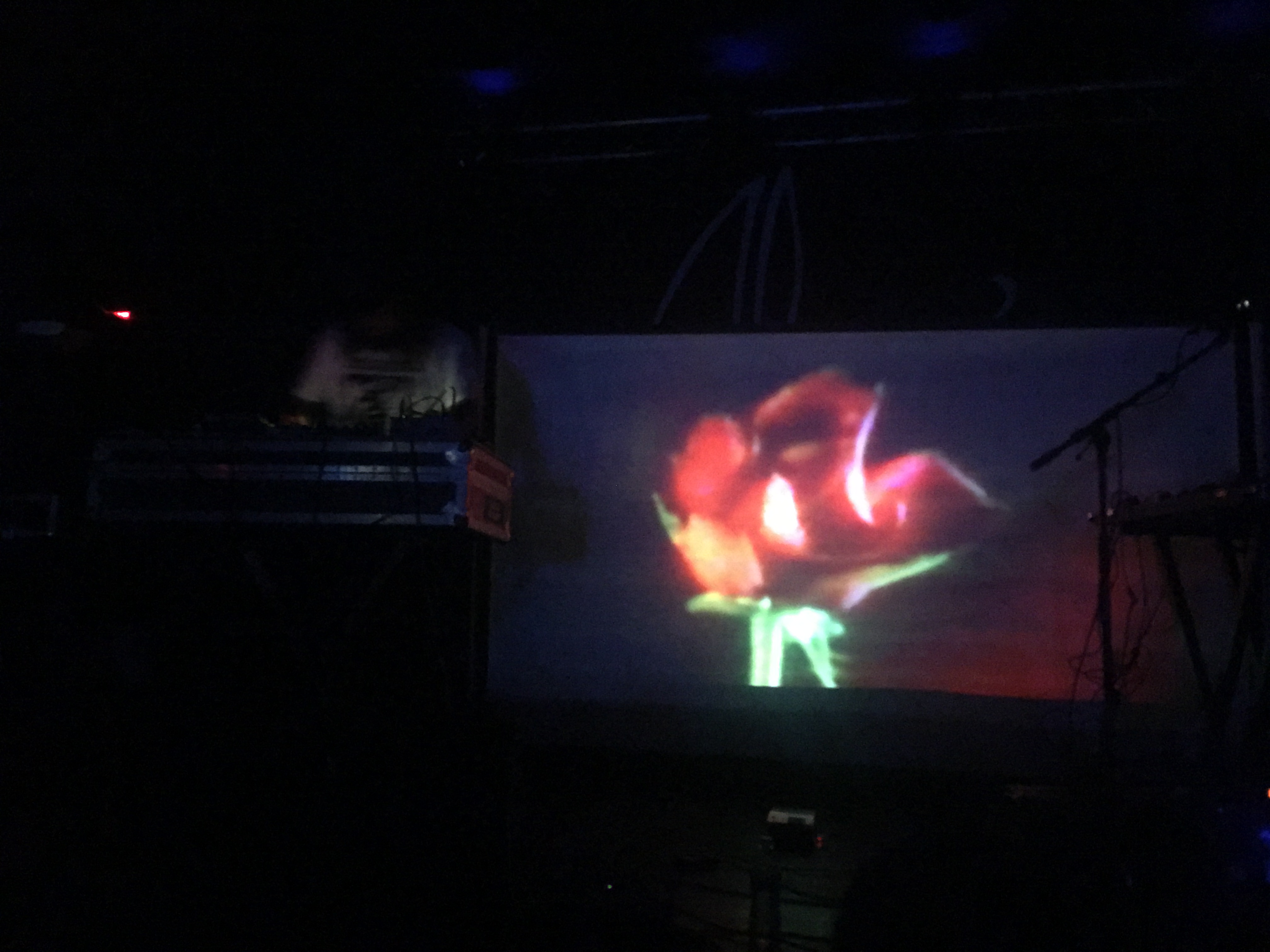 By the time I got to Club Red, the rest of the openers had already played. The Body were setting up their array of electronics onstage as a standing projection screen was rolled out behind them. On the black wall behind them, written in flowing white letters, was Alcest's logo (looking like it could be a lost rune off of Zeppelin's "4").
I had seen The Body before, when they did a collaborative performance with Full Of Hell at 51 West last year. Their opening set for Alcest was an interesting contrast to that night. With Full Of Hell, they played a dense metal set that you could rage to. At Club Red, they played a smothering, enveloping set that felt like we were standing in the center of a house that was crumbling around us in slow motion.
The Body's music crawls. It's immense and loud and slow, like an avalanche. Bits of beauty poke out through the rumbling sonics and shrieking-from-the-bottom-of-a-well vocals. There were moments where if you had given them a dance-y drumbeat, they could have fit right in as part of a darkwave night.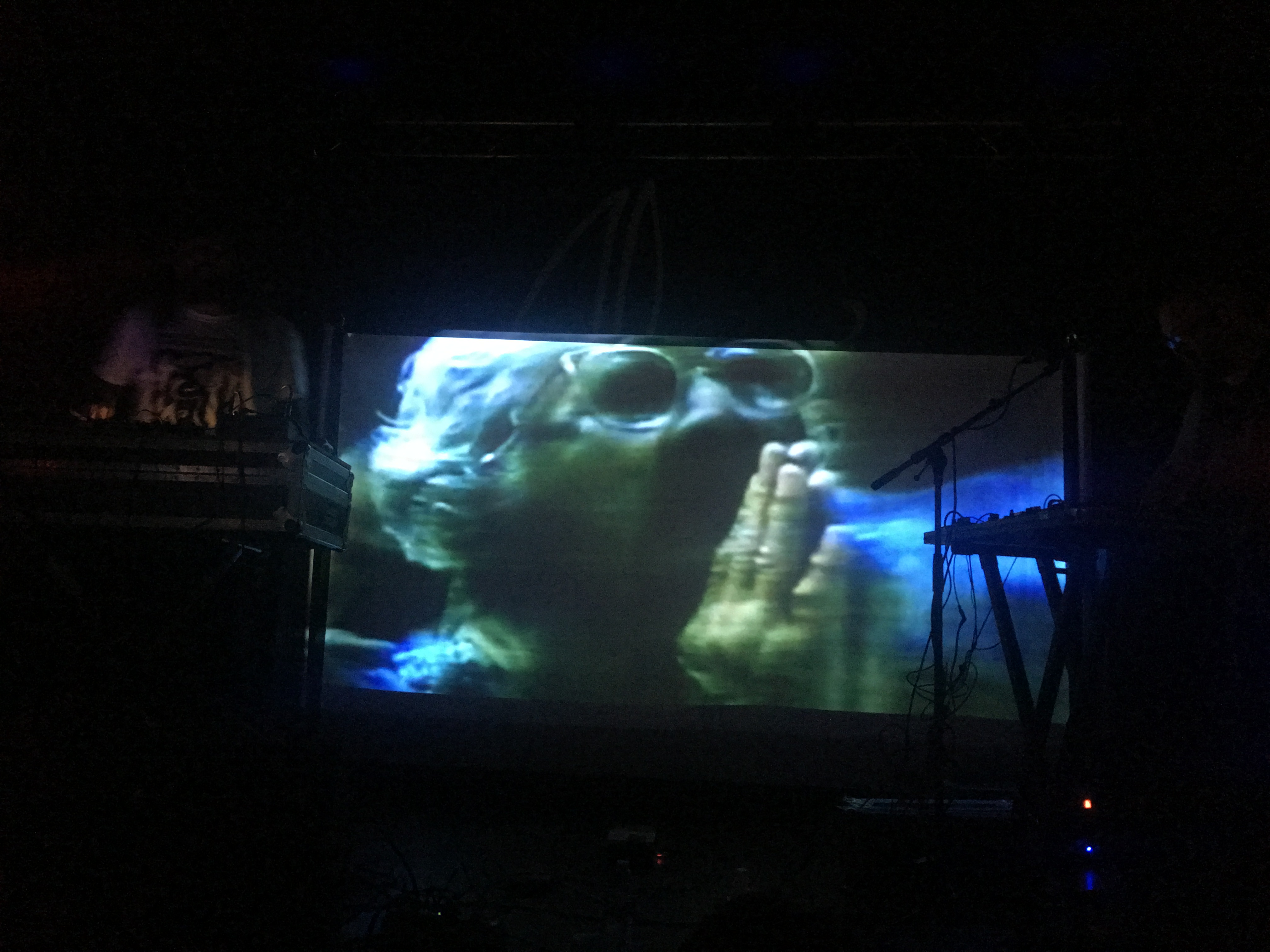 The projection screen behind them played a loop of static-laced tableaux. Images of hands hovering over faces, bared teeth, roses, and worried old ladies. I watched the videos with dread at first, waiting for something grotesque to happen. Maybe a pair of pliers would tear out those gleaming teeth, or footage from "Cannibal Holocaust" would get spliced in the mix somewhere. But there was nothing gross or violent onscreen, just the same set of disquieting, vague images popping up over and over again. It added a nice element of foreboding and tension to their performance, as though the people depicted on their screen was reacting to some invisible horror that The Body were soundtracking.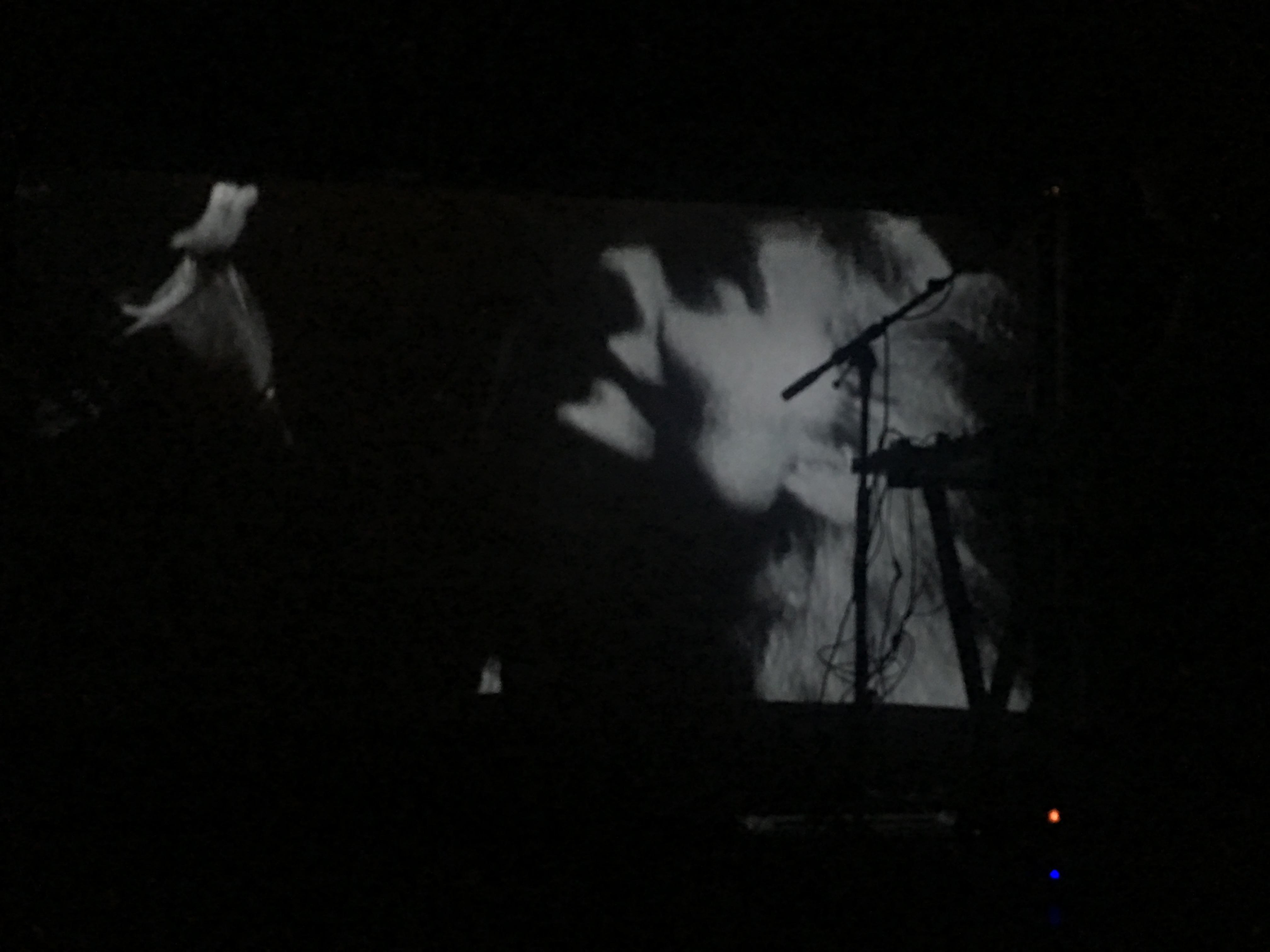 "FUCKIN' BEAUTY AND DESTRUCTION!" One of the dudes who sang along to "Caribbean Queen" shouted that at the stage halfway through Alcest's set, igniting a wave of appreciative laughter from the band and crowd alike. Because it was true: Alcest had come to Mesa to unleash fuckin' beauty and destruction on us all.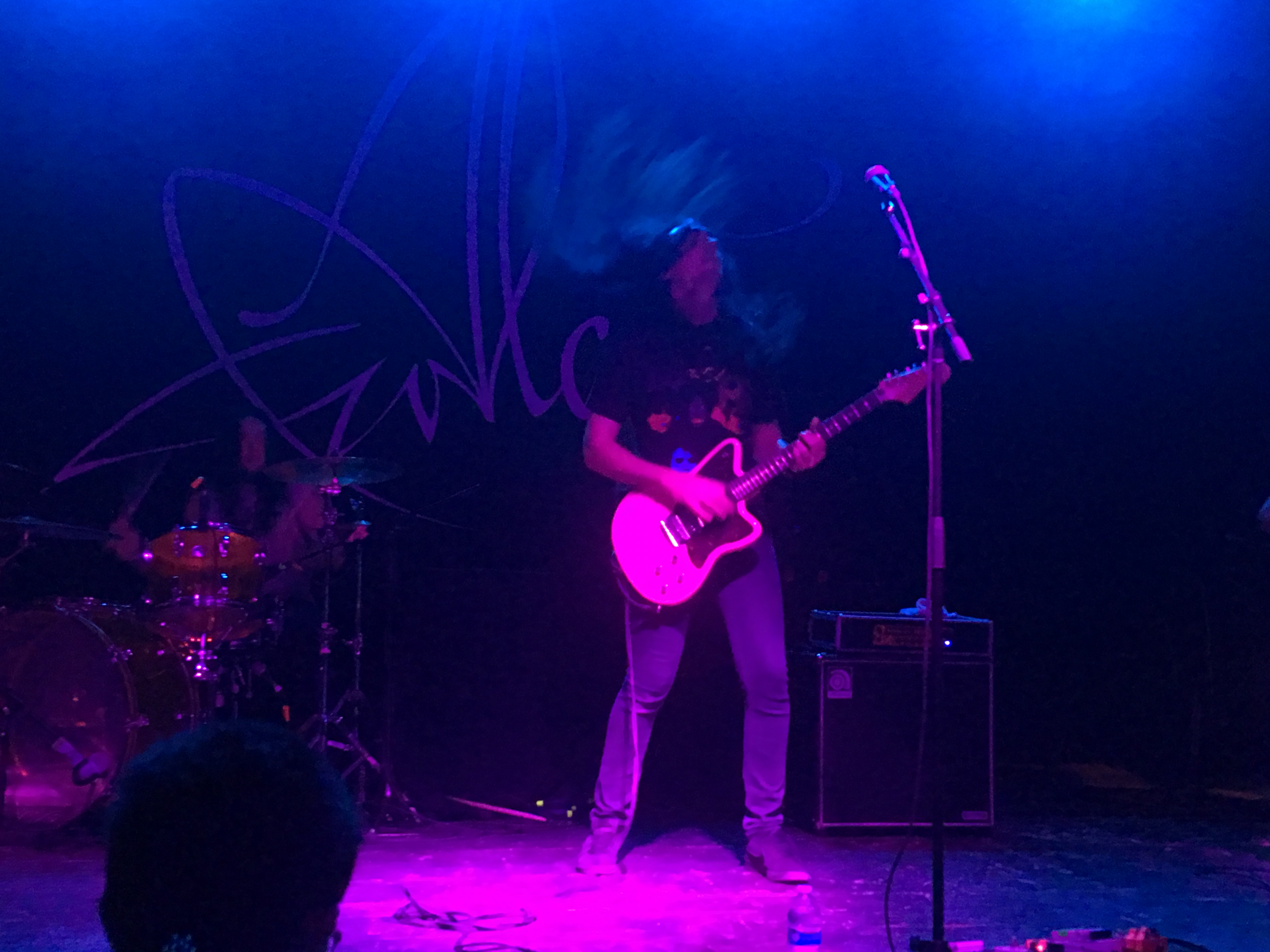 The quartet of French musicians took to the stage around 10:30 to play a riveting hour-long set (with no encore). Dressed in band T's with flowing long hair, Alcest had a humble stage presence. No theatrics in their playing, aside from a billowing smoke machine and colored mood lighting painting the stage with violet and blue hues.
The first half of their set focused on their softer, more shoegaze-y side. "Clean" vocals and chiming guitars dominated, creating a dreamy, twilight mood. That all changed halfway through when they dusted off a triumphant sounding "Ecailles de lune, pt. 2," bringing in the shrieking, desolate black metal vocals and pounding drums. The rest of the set bounced back and forth through their catalog, with cuts from their latest album "Kodama" dominating the night. A welcome choice – I liked the post-rock-y, dreaminess of their "Shelter" LP, but "Kodama" was a welcome course correction, marrying the band's earlier visceral fury to their softer side to offer the best of both worlds- fuckin' beauty AND destruction.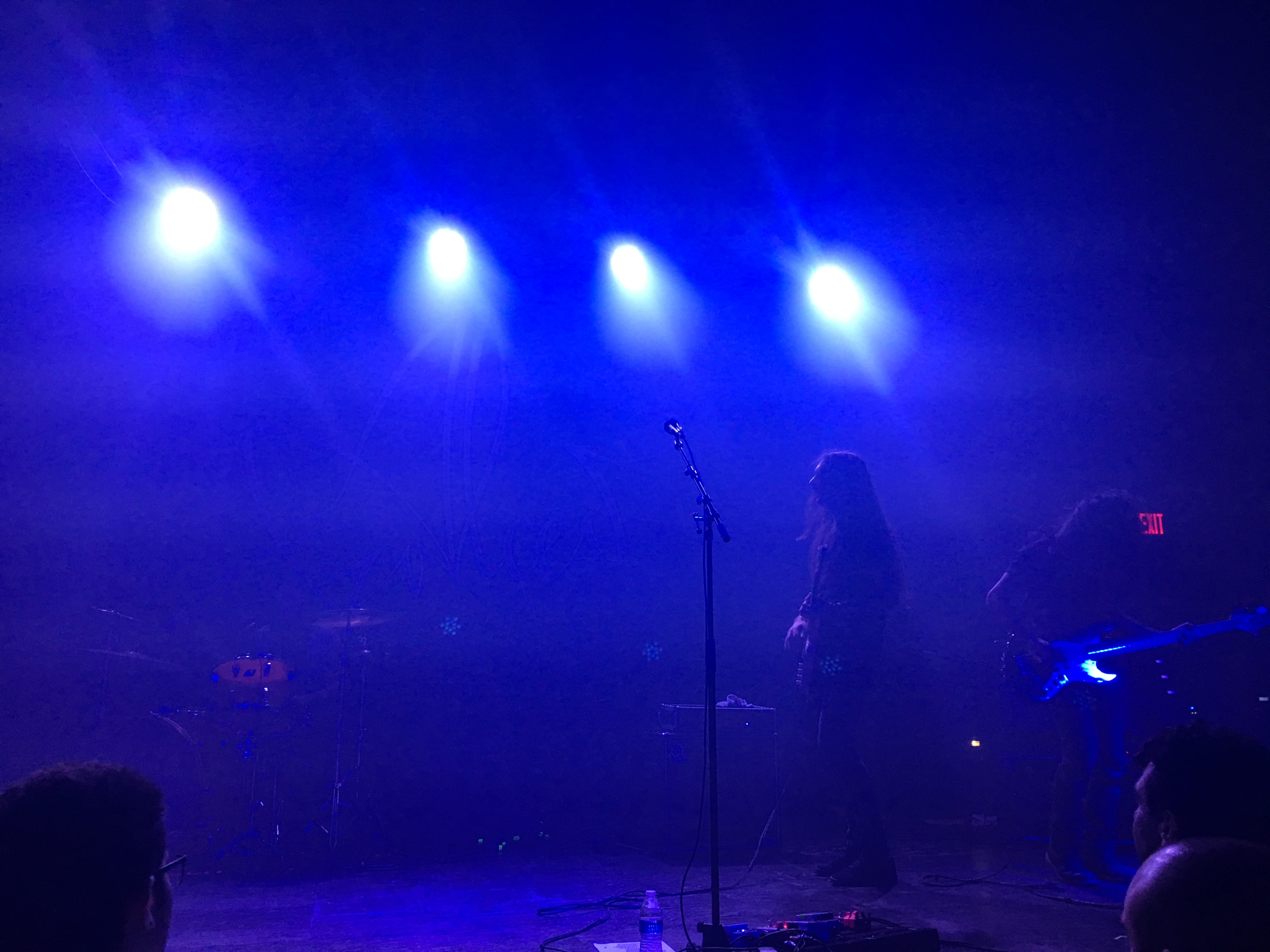 Alcest ended their set by cutting the lights and playing their final song in the dark, illuminated only by the white lettering of their logo on the wall behind them. They didn't come back out for an encore, which is fine by me- encores are a musical tradition that I'd be happy to see die out. The only misgiving I had about their set was that the live mix seemed a little off- the second guitarist's backing vocals and fretwork could barely be heard throughout Alcest's set.
The packed house spilled out into the parking lot after the show. I noticed there was a full moon in the sky tonight, glowing as white and bright as Alcest's name on Club Red's black walls. "Ecailles de lune, pt. 2" was still stuck in my head. "Ecailles de lune" in English roughly translates as "moon scales." I looked up at the sky and imagined that the moon was a gleaming pearl-colored fish, floating in a black ocean. I drove with the windows done, letting the night's cool air lap me like the waves on a shore. And the moon swam alongside me, all the way home.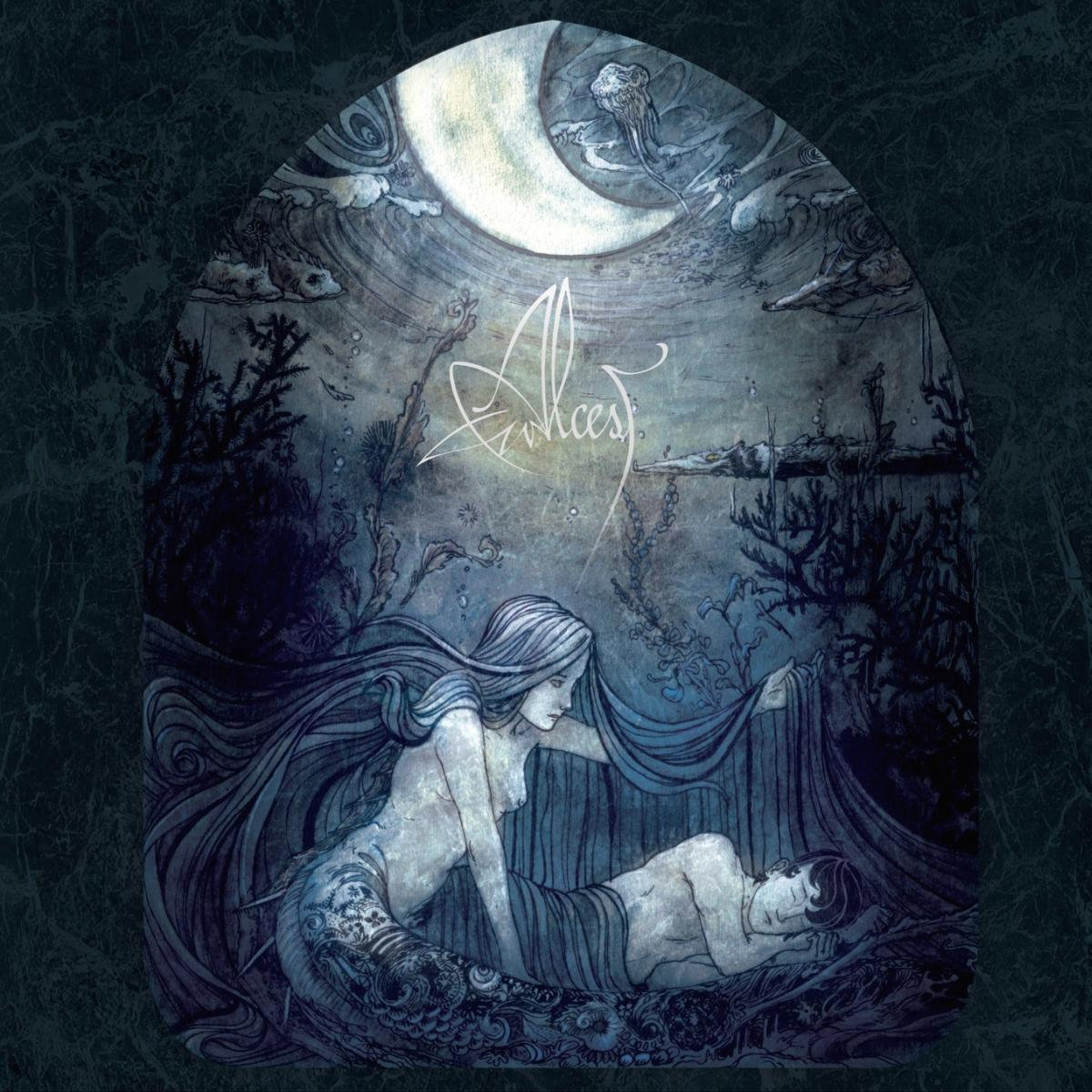 Ashley Naftule is a writer, performer, and lifelong resident of Phoenix, AZ. He regularly performs at Space 55, The Firehouse Gallery, Lawn Gnome Books, and The Trunk Space He also does chalk art, collages, and massacres Billy Idol songs at karaoke. He won 3rd place at FilmBar's Air Sex Championship in 2013. You can see more of his work at ashleynaftule.com
For more Phoenix coverage that doesn't suck, follow PHX SUX on Suckbook and that tweety website for Twits.
Read more from PHX SUX: