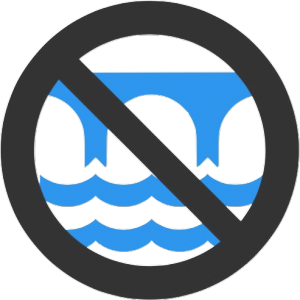 Some of our local activist friends in Arizona have started a campaign to Drain Tempe Town Lake. Yeah, that manmade lake in the middle of the desert. The people behind DTTL would like to see it all gone. They've got a petition and everything, plus it's all in the name of water conservation. (At nearly one billion gallons of water, TTL is a pretty big waste of water.)
We actually think this whole thing is a great idea and endorse it 100%. Here are some great reasons why:

1) The water smells like piss and looks like what happens to guacamole if you leave it out too long and also took the guac and added in some dead snails and vinegar.
2) Seriously, the water is disgusting. It won't surprise you that it's filled with e. coli. While that problem might have been fixed, you'd have to be an idiot to get any of this water on you, let alone drink it. What good is a lake if no one can even swim in it? You can rent an expensive plastic boat to go around in a circle or you just watch it from the "Tempe Beach Park" which is just some sand and some fucking benches. It's hardly a beach.
3) The whole project cost $150 million (give or take) to build. Holy shit, what a waste of money that was.
4) Unless this whole drought thing plaguing the Southwest gets taken a bit more seriously, Tempe and the rest of Metro Phoenix are going to be ghost towns in the not-too-distant future. So this negates whatever idiotic arguments for 'economic growth' the lake may benefit.
5) If dumping nearly a billion gallons of water into a dirt lot is the same thing as creating a 'lake,' why can't we plant a bunch of wilting trees there and call it a rainforest? Following the misshapen logic of Tempe City Council, you can literally put ANYTHING in this space and make it whatever you want! Here's an idea: let's put a desert there.
If you want to see Tempe Town Lake drained, you can sign the petition here if you like. For more information, you can find Drain Tempe Town Lake on Facebook or at DrainTempeTownLake.org